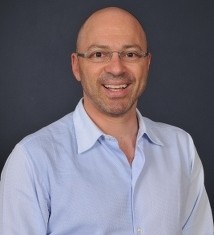 Dr. Tony Goldstone
MA MD MRCP PhD
Tony Goldstone attended medical school at Cambridge and Oxford Universities in the UK, and trained in general medicine, adult endocrinology and diabetes at the Hammersmith, St. Bartholomew's and Royal
London Hospitals in London. He obtained his Ph.D. from Imperial College London on the hypothalamic control of feeding and metabolism.
He has researched and published widely on hormonal control of appetite, neuroendocrine, hypothalamic and metabolic abnormalities in obesity and Prader-Willi syndrome, particularly investigating the causes of hyperphagia, through pre-clinical, clinical, post-mortem, genetic, interventional, fat and brain imaging studies.
He is currently a Clinical Senior Lecturer at Imperial College London, and a Consultant Endocrinologist at Imperial College Healthcare NHS Trust with specialist adult and paediatric clinics for patients with Prader-Willi syndrome, as well as in-patient and emergency care of patients within Endocrinology, Diabetes and Acute Medicine.