Study Purpose
SCOUT-015 is a Phase 2/3, double-blind, placebo-controlled study to evaluate the safety and effectiveness of RAD011 synthetic cannabidiol oral solution in people with Prader-Willi Syndrome. RAD011 is synthetically derived CBD and does not contain THC. This study is looking to enroll approximately 220 individuals between the ages of 8 and 65 years.
Eligible individuals who complete SCOUT-015 will have the option to enroll in a long-term extension safety study.
You can learn more about this study in a short webinar recorded in October 2021. Watch the presentation below.
Recruitment Criteria
Study Type: Interventional
Eligible Ages: 8-65 years
Other Criteria:
See the trial listing at clinicaltrials.gov for a full list of inclusion and exclusion criteria.
Trial Details
ClinicalTrials.Gov Id: NCT05098509
Phase: 2/3
Duration:
Lead Sponsor: Radius
Countries: United States, Canada, others to be determined
This study will be available at the following sites: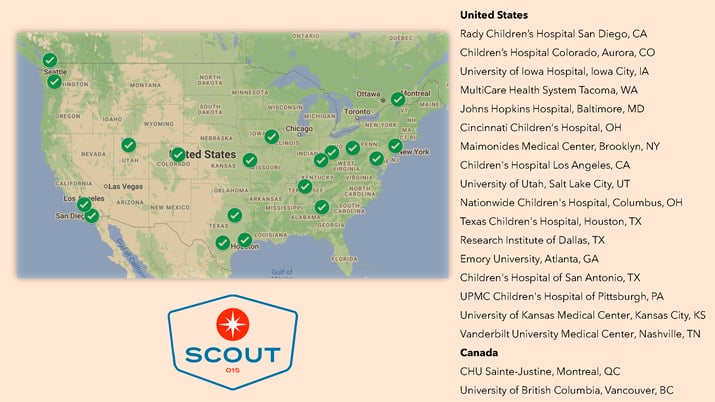 Questions?
Contact: Radius Pharmaceuticals
Ellie Ratigan or Nick Poulson
Phone: 617-444-1800
Email: scout015@radiuspharm.com