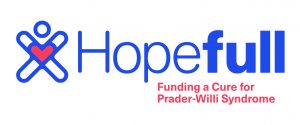 Join Us At MadTree Brewing on Sunday, November 4th
Address: 3301 Madison Rd, Cincinnati, OH 45209
Time: 3-6PM
Tickets: $35 (includes one drink ticket, light hor d'oeuvres, raffle and silent auction)
It all starts with a hug – not just any hug – the signature squeeze of five year old Aaron Dunn from Cincinnati. Shortly after he was born, Aaron was diagnosed with Prader-Willi Syndrome (PWS). Despite the enormous challenges of living with PWS, Aaron has grown and developed into a strong, loving and exuberant kid with the help of his family, friends, team of doctors, therapists and teachers. In fact, it's clear just how capable and happy he is by the strength of the enthusiastic hug he offers to everyone he meets.
The Foundation for Prader-Willi Research is making strides to eliminate the many challenges of living with PWS, and for one day in Cincinnati we're rallying support to show just how hope-full we are about the work FPWR is doing and Aaron's future.
Please Visit the Hopefull Event Website For More Information