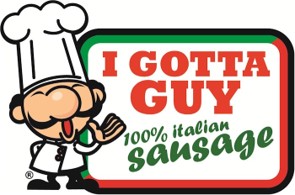 We are thrilled to announce a safe and fun way for us to connect as a community- and even nationwide! The I Gotta Guy Sausage Festival Is Going Virtual For The First Time Ever. We cannot wait to share this incredible experience with you! The fun will continue… from our backyard to yours!
We need your help now, more than ever, to push research forward for Emma and her friends with Schaaf-Yang Syndrome (SYS). Research can't stop and we wont either! Your support means the world to us as we continue to find treatments and a cure for SYS. Together, we can make this happen.
SAVE THE DATE
The Virtual I Gotta Guy Sausage Festival
Saturday August 22nd
We look forward to providing you more details in the upcoming weeks and hope you will join us for a virtual festival emceed by Chicago native, Pat McGann, and filled with incredible raffle packages, supporter recognition, entertainment, and I Gotta Guy Sausage!