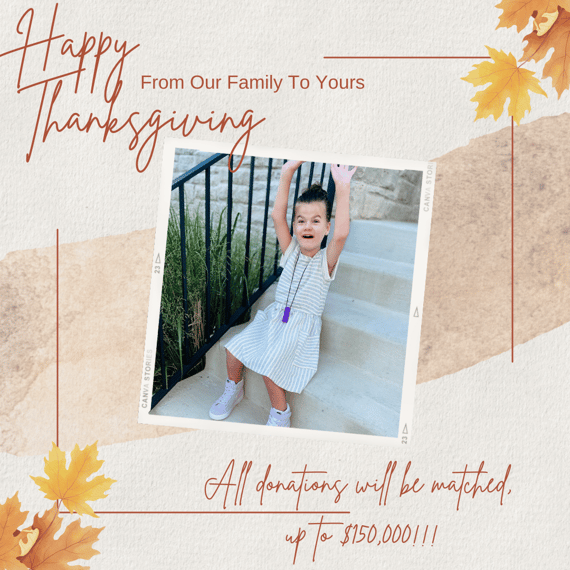 This year, we wanted to take a second to reflect on what we are thankful for… YOU!
Your support for Emma and her friends living with Schaaf Yang Syndrome means the world to us! Because of YOU, we will continue to push critical research forward and ensure that Emma has access to the best possible treatments.
We have been given an incredible opportunity this Thanksgiving! All donations made towards the Foundation For Prader-Willi Research and their efforts to fund SYS research will be matched, up to $150,000 between now and Giving Tuesday (11/30)!
Please consider supporting our efforts by making a 100% tax-deductible donation!