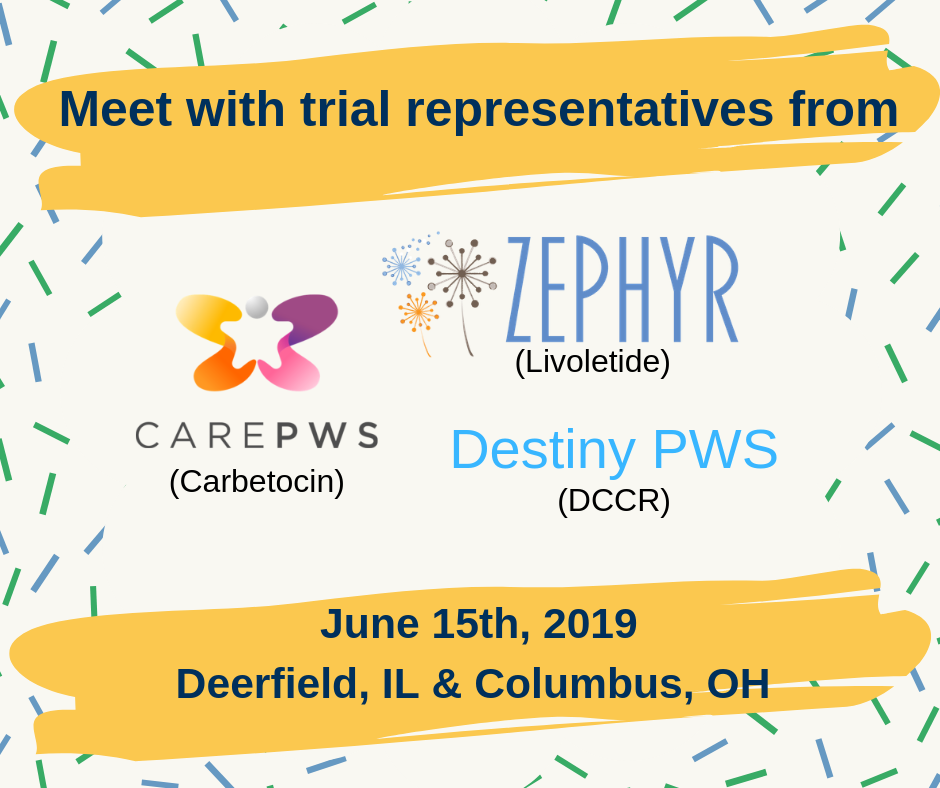 Representatives from 3 PWS Clinical Trials will be in attendance at our upcoming One SMALL Step walks in Deerfield, IL and Columbus, OH. Ask your questions directly and get the information you need to decide if participating in a trial is right for you and your family!
Walk Details
One SMALL Step walks are free, family-friendly, fundraising events with 100% of proceeds supporting critical PWS research. Bring your family and friends, start a personal fundraising page, or simply show up the day of the event.
How can you get involved?
Set up a fundraising team and invite your family and friends to join you!
Join one of our existing teams

and share your fundraising page with your family and friends
Make a personal donation
For more information, to register or to make a donation, view our walk event pages: