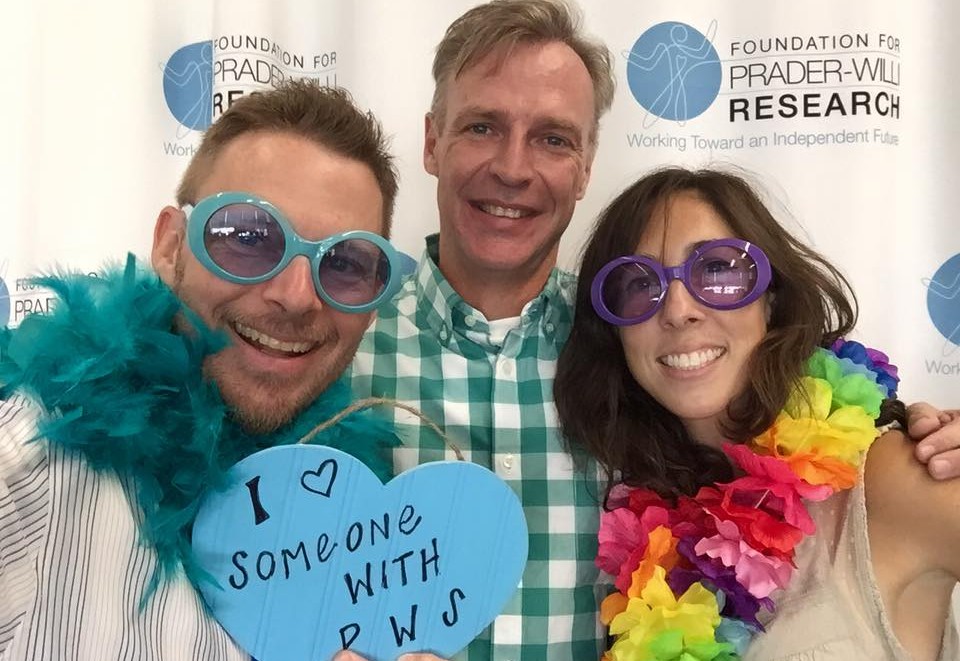 Last Sunday I was walking home alone along the hike and bike trail near my house. It's a lush trail that runs along Lady Bird Lake in Austin, TX.  I waved hello to the Stevie Ray Vaughn statue, got a whiff of the bats, crossed a bridge or two and looked out over the skyline. I had a mile and a half to get home from the Radisson, where the FPWR conference was held and just ended.  How lucky I felt to walk home!
As I strolled along I tried to be mindful of my surroundings, but it was really hard.  My head was still set on the conference.  I learned a lot, that's for sure.  My mental space was taken up with Magel 2 and the M4 pathway, oxytocin, and lots of other things Dr. Miller and Dr. Scheimann went over.  What stuck in my head most, however, were the people I met.  As I walked home, I carried a lot of them with me.
These were people I had just met but cried with, who gave long hugs, sat next to me during the presentations and who I had quick conversations with in between sessions.  People who I knew from Texas or maybe only saw on Facebook.  FPWR created a place that weekend where I found "my" people and as I walked home, their stories and our connections stuck with me and accompanied me home.  Step after step, I realized, the conference connected me with people that inspired me and that I wanted to emulate.  People like Angela, Melissa & Dana who made me feel energized and Gwyn and Katie who knew without a doubt that FPWR will change the future for our children.   They reminded me that even though Anwen is eight, changing her future is still possible and ensuring that she has an independent future – that she lives life full –  starts with me.
But thank goodness it's not just me – it starts with us. I was taught that weekend, that I am not alone.  The conference gave me a family I didn't know I had, but for the past 8 years  I secretly really yearned for.  Now I know that every time there is an FPWR conference, that my people, my PWS family, will be coming together and I won't miss out on being with them. Because when I am with them and at an FPWR conference, I am a part of something bigger.  I'm a part of a hopeful and empowering group who is walking this path not only with me, but also for Anwen.
Written By Rachel Elder, mother to Anwen
See images from the event in our Facebook Photo Album: 2015 FPWR Conference – It Starts with Us.