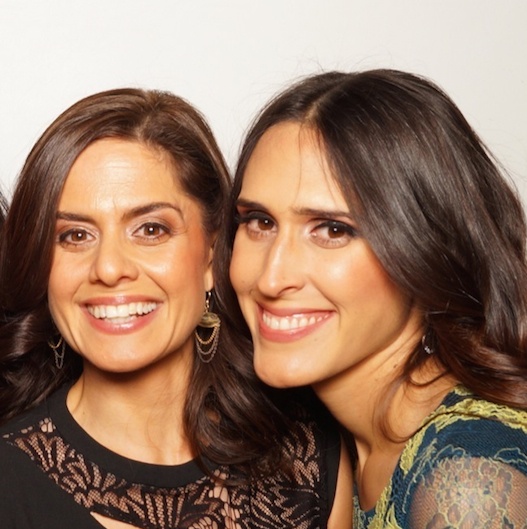 Some friendships are just destined to be. Becky McWilliams (mom to Kieran, age 5) and Sam Chipetz (mom to Brandon, age 3) had likely crossed paths for years before being introduced to each other via Facebook, following Sam's son's PWS diagnosis. Since that introduction a few years ago, these two moms have become a powerhouse team that has helped raise more than $1.5M for FPWR's research program.
Becky and Sam originally teamed up to host a One SMALL Step walk event in Philadelphia. The event was a huge success, and in 2013, Becky decided to expand their efforts with a brilliant and ambitious idea,"I want to host a gala event in New York City!" Naturally, Sam was ready and willing to jump in as a Co-Chair of the event that attracted nearly 200 attendees and raised more than $100,000. The following year, the dynamic duo recruited additional event hosts and a dream team of committee members to execute a record-setting Live Life Full New York City Gala that raised more than $1M and brought together more than 400 people in midtown Manhattan for an unforgettable evening of entertainment, education, and philanthropy.
On April 9, 2016m Becky and Sam are bringing their magic to Philadelphia! The first annual Live Life Full Gala Philadelphia will take place at the brand new Fillmore Philadelphia. This year's event is a special one, as Philadelphia is Becky's home and where many of Sam's family members reside. Our incredible Co-Chairs are looking forward to spreading their fundraising success to Philadelphia and dancing the night away with supporters of FPWR and some of their closest friends and family. If you plan to attend, expect amazing surprises, and buy tickets now, as this event is close to selling out!
Our hats are off to Becky McWilliams and Sam Chipetz for their extraordinary efforts on behalf of Prader-Willi syndrome research and FPWR. We look forward to sharing the results of their inspiring efforts in the near future!