Join our Community and Get Involved!
There are many ways that YOU can get involved with the Foundation for Prader-Willi Research! No matter how big or how small, every effort helps us come closer to the day that our loved ones will lead independent lives, free of the burden of Prader-Willi syndrome.
Tell us how you will get involved by completing this short survey!
YOU Can Make a Difference!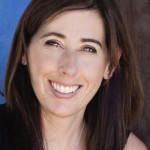 "Getting involved with FPWR allowed me to focus my efforts on making a difference in the life of my child. It was an empowering, life-changing decision that I am grateful for every day."  — Susan Hedstrom, Executive Director, FPWR
"Sometimes I feel like what I am doing isn't enough. But when I'm with these amazing and wonderful people, that I am blessed to call family, there is nothing we cannot accomplish together!"  — Kelly Robbins, Mom to Kylar
Connect with the FPWR Community!
hbspt.cta.load(2105275, '55ae0bf3-0c87-4150-82be-caa14976547b', {});