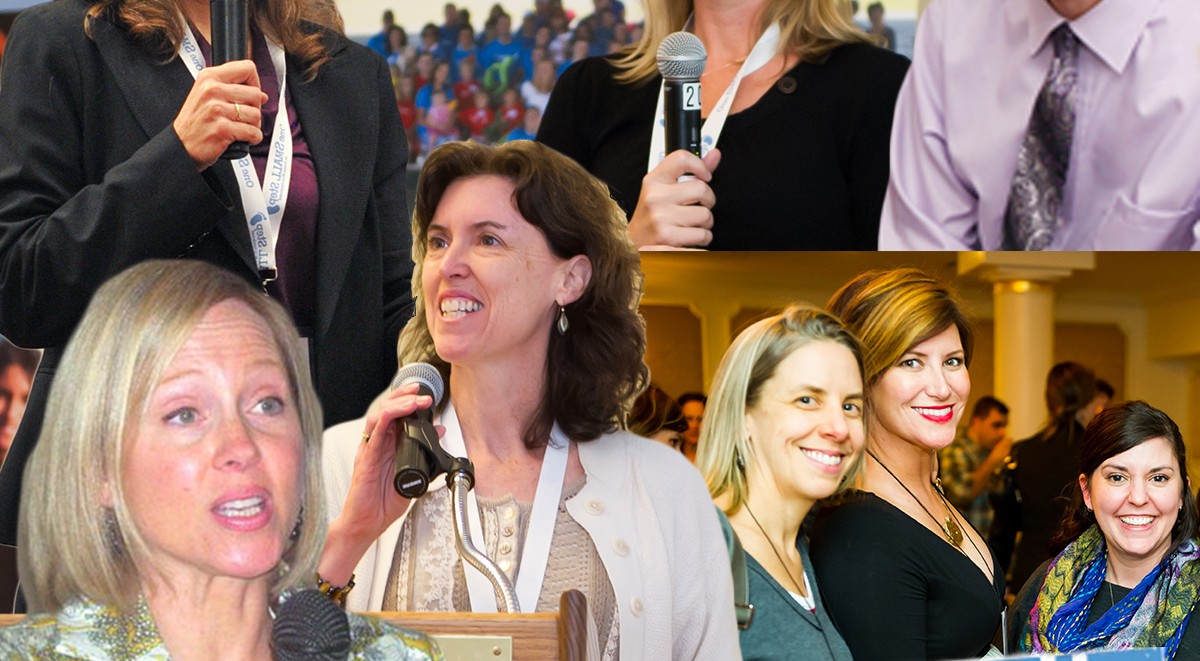 Welcome Nathalie Kayadjanian to the FPWR Team!
Nathalie Kayadjanian, Ph.D is an expert in translational biomedical research. A neuroscientist by training, she has extensive research and development (R&D) experience in academia, biotech, and the pharmaceutical industry in Europe and the USA.
Nathalie has occupied top management positions in patient-driven non-profit organizations, developing and implementing strategies to accelerate the development of innovative therapies for rare diseases. Nathalie joined FPWR, and will be working closely with Dr. Theresa Strong, the FPWR Scientific Advisory Board and our Pharma partners to accelerate therapies for PWS.
Nathalie has acquired an integrated knowledge of all the R&D stages involved in the development of gene, cell and pharmacological therapies as well as a deep understanding of the challenges facing stakeholders engaged in the development of treatments for rare diseases.
FPWR is thrilled to welcome Nathalie to the family! "Meet" the rest of our national staff here.
We Need YOU Enrolled in the Global PWS Registry
Whether you have previously completed surveys or still need to enroll, its time to visit the Global PWS Registry.
FPWR is bringing together top PWS Pharma, researchers and clinicians later this month for a collaborative meeting! This is an amazing opportunity to show them the power of the data in the registry and the strength and commitment of the PWS community. The more data, the more incentive for researchers and pharmaceutical companies, and that equates to a better chance of getting treatments to market. A few more surveys were recently added to the registry so whether you are a first time enrollee or have visited previously, its time to head back to the registry and complete a few surveys! If you have any trouble with the site, please contactinfo@pwsregistry.org.
If you have any questions, please contact info@pwsregistry.org.
Have you heard about the One SMALL Step Virtual 5k? This first year event is fun for everyone! Whether you are an avid runner or this will be your first 5k – our virtual 5k is for you! Click here to get started!
Big thanks to our incredible One Small Step Hosts!
Thanks to your efforts, we're hopeful  that 2015 will be our biggest fundraising year yet!  Upcoming events include:
July 19th – Silver Creek, NY – hosted by Michael Matesevac
August 1st  – Hillsboro,OR – hosted by Jeeni Breen
August 1st – Vancouver, WA – hosted by Ronda Jensen
Click here for a complete listing of OSS events.
You will not want to miss this educational and empowering event! Parents, caregivers and medical professionals are invited to learn the latest in PWS research while meeting others in the PWS community. For more details, visit fpwr.org.