What is the key to overcoming bottlenecks in clinical trials?
This month FPWR is holding an important workshop on Overcoming Bottlenecks in Clinical Trials of Investigational Medicinal Products for Hyperphagia in Prader-Willi Syndrome. We have gathered key stakeholders from academia, pharmaceutical industry, patient groups and regulatory agencies (FDA) to identify and develop strategies to overcome some of the key challenges facing current and future clinical trials for PWS with the aim of creating a collaborative consortium to continue to work on key issues identified during the workshop.
The Global PWS Registry is a key tool for key stakeholders. The more data we can collect, the more attractive our community becomes to pharmaceutical companies, the faster our investigators can recruit for their studies, and the better we will be able to advocate for our community. This equates to a better chance of getting treatments to market.
Your involvement in the registry is vital! Please go to pwsregistry.org today to complete our newest surveys or enroll.
Whether you have previously completed surveys or still need to enroll, its time to visit the Global PWS Registry. Additional surveys on behavior, medications, mental health, and more have been released and we need your responses!
If you have any questions, please contact info@pwsregistry.org.
FPWR Funds The Best PWS Research In The World
FPWR is dedicated to funding a diverse portfolio of projects to address the most pressing needs in PWS that will accelerate solutions for our loved ones with Prader-Willi syndrome. Through a world-class grants program, researchers are invited to submit their best ideas for funding. Thanks to your fundraising efforts, we have now committed more than $5,000,000 dollars in support of outstanding PWS research around the world.Most recently, FPWR has been able to invest in a number of clinical studies that are investigating the effectiveness of new drugs and medical devices targeting hunger and behavior in PWS. This has only been made possible by your fundraising dollars – thank you!We need your continued fundraising support to ensure that these highly impactful studies continue to receive funding and no meritorious project is left on the table. If you haven't already registered to attend or host an event, NOW is the time! It's easy to find an event to support in your local community.

Thank YOU for the incredible things you do locally to support PWS research.
It Starts With Us: It Starts With You!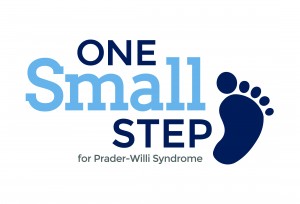 The collaborative effort of our One SMALL Step walks have allowed FPWR to DOUBLE our grant funding in the past two years! Walks large and small all contribute to our goal, just ask Dana Capobianco who joined our family 3 years ago after receiving her daughter's diagnosis. Dana began as a 'virtual fundraiser' running in a local half-marathon and creating a fundraising page to ask for support. One race and two One SMALL Step walks later, Dana has raised more than $250,000 for PWS research. What is her fundraising secret? Passion. Just talk to her and you will be inspired!
You can get started fundraising for PWS research today! Contact Dana Capobianco, One Small Step Coordinator, or go to onesmallstep.fpwr.org and help make a difference in the lives of our loved ones with PWS! It starts with us!
Request for Applications: Dietary Interventions in PWS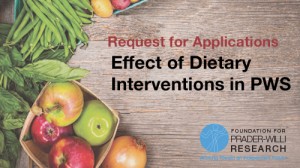 There has been considerable discussion in the Prader-Willi community around diet and what is the best diet for our children. FPWR strives to stimulate research that will improve the lives of individuals with PWS in the near term and is offering a special grant opportunity to investigate the effects of dietary interventions such as a ketogenic, modified ketogenic, or low glycemic index diet on PWS.
FPWR is proud to be able to offer this special funding opportunity to the research community and we thank our team of volunteer event hosts, fundraisers, and donors whose contributions have made this grant opportunity possible.For more information, please visit: 
https://www.fpwr.org/request-for-applications-dietary/
. If you are interested in becoming an advocate reviewer for this special grants review, please contact 
Jessica.Bohonowych@fpwr.org
.
2015 FPWR Research Conference: September 25-27, 2015

You will not want to miss this educational and empowering event! Parents, caregivers and medical professionals are invited to learn the latest in PWS research while meeting others in the PWS community.
 For more details, visit 
fpwr.org
.