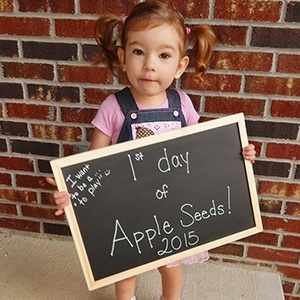 Let's face it, the summer months are for fun in the sun, family BBQ's, digging our toes into the sand and splashing in the waves. The kids are out of school, people are vacationing, many are off the digital map and fundraising probably isn't the first thing on their minds.
As summer slowly comes to a close and the kids find their way back to their classrooms, we as parents often use this time to refresh, reorganize and get back into the swing of things. September is a perfect time to reinvigorate your fundraising campaign! Need a little guidance? We've got you covered!
Send a friendly reminder! Follow up with your donors and fundraising team letting them know how excited you are for your upcoming event! Let them know that things are in full swing and you hope they're feeling as motivated as you are to make your event a huge success!
Give them an update! A lot has happened this summer in our small PWS community! There's a lot of buzz surrounding potential therapies and many clinical trials going on. Let your donors know about this, and the importance of these things to your child's life! www.FPWR.org is chock full of information like articles and blogs, research updates and more. Utilize these tools to keep your donors in the know. The more educated they are on how their funds are directly impacting research, the more motivated they will be!
Make it personal! What's going on in your child's life? Are they starting a new school? Have they met a new milestone? Have you recently been met with a PWS related challenge that you're more fired up than ever to quell? Let your donors know about it! Adding a personal touch to your campaign can make all the difference! Our children are fierce fighters. Inspire your donors and fundraising team to join them in their fight by making them feel included and in the know.
Remind them that their dollars are being spent wisely! FPWR prides itself on being responsible, educated stewards of your fundraising dollars. With Dr. Theresa Strong and other scientific experts at the helm of our ship, we're funding the most important research projects that are truly making a difference, and we're making the most efficient use of your funds by continuing to keep costs as low as possible!
Now that you've got some ideas under your belt, we're sure that this fall will be great success for us all! As always, we're at your service to support you in all of your fundraising and planning needs. Please reach out to our national One SMALL Step Coordinator, Dana Capobianco, at danacapobianco@gmail.com or (631)741-0098.