Dr. Jennifer Miller on PWS Standards of Care
Renowned PWS clinician Dr. Jennifer Miller gave this 70-minute presentation on Current Standards of Care for People With Prader-Willi Syndrome at the FPWR conference in 2017. Dr. Miller has studied hundreds of people living with PWS and is the most widely respected clinician working in our field. Her presentation covers care for people of all ages who have PWS. Don't miss her insights on caring for your child!
Stream this free video live now!
Just fill out the form at right.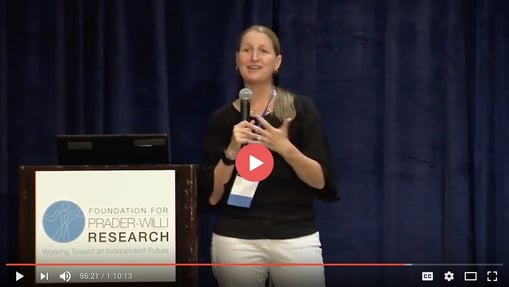 Share this with a friend!