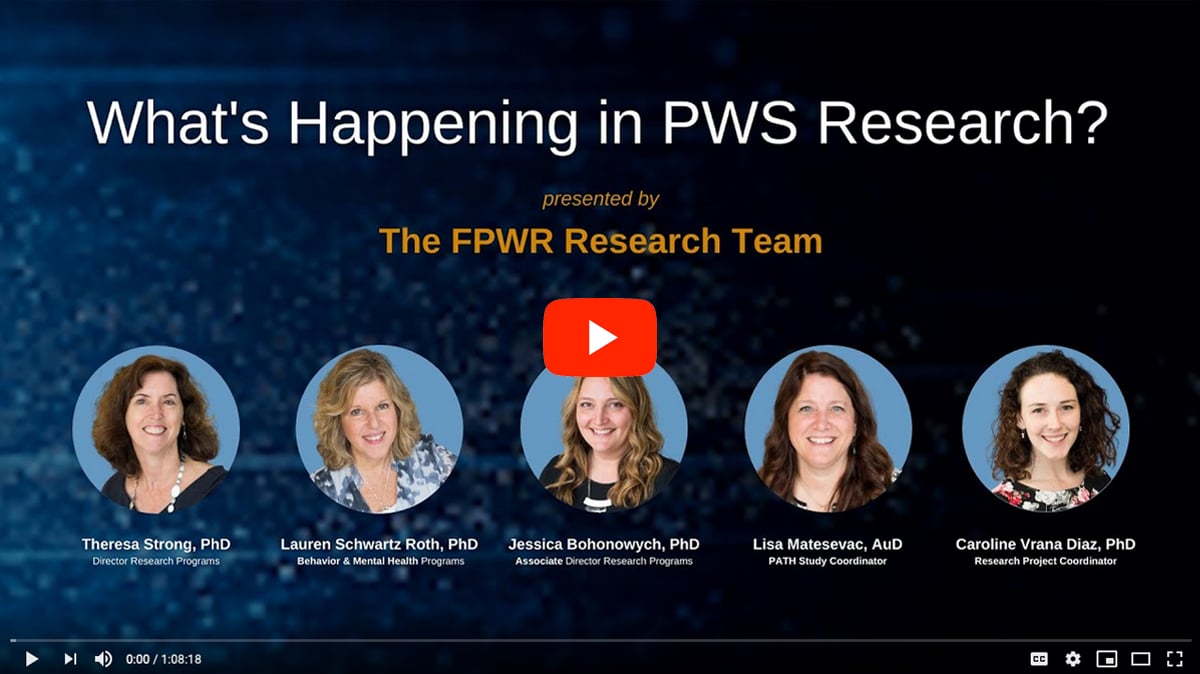 Join Dr. Theresa Strong and the FPWR Research Team to learn more about what is happening in PWS research. In this 68-minute video, the FPWR Research Team members summarize highlights, recent findings and the latest on PWS research and available resources for PWS families. This is followed by...
Source: FPWR Blog
|
Published: November 11 2020 - 08:00 AM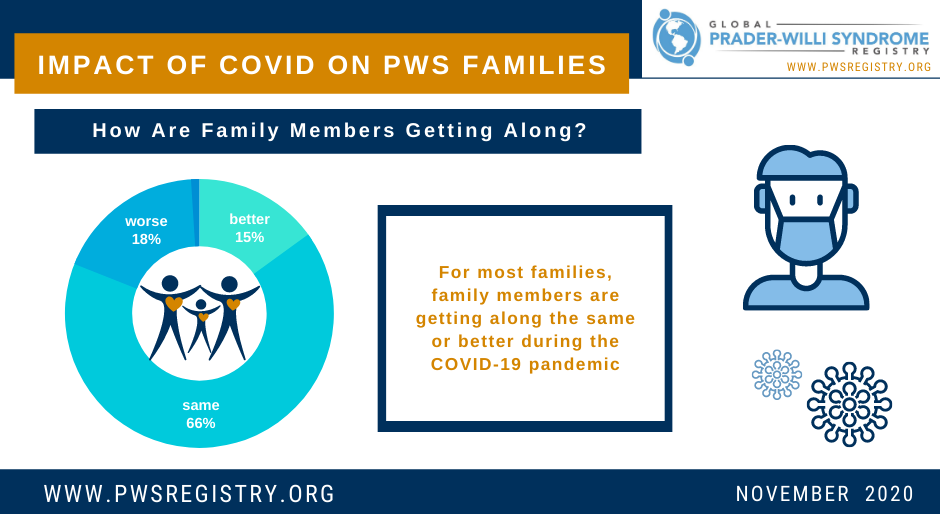 Originally published in August 2020, this blog has been updated with significant new data. The Global PWS Registry launched a survey this summer to capture the impact of COVID-19 on PWS families, and how our community is navigating this unprecedented time. The results reveal families' challenges,...
Source: FPWR Blog
|
Published: November 11 2020 - 09:00 AM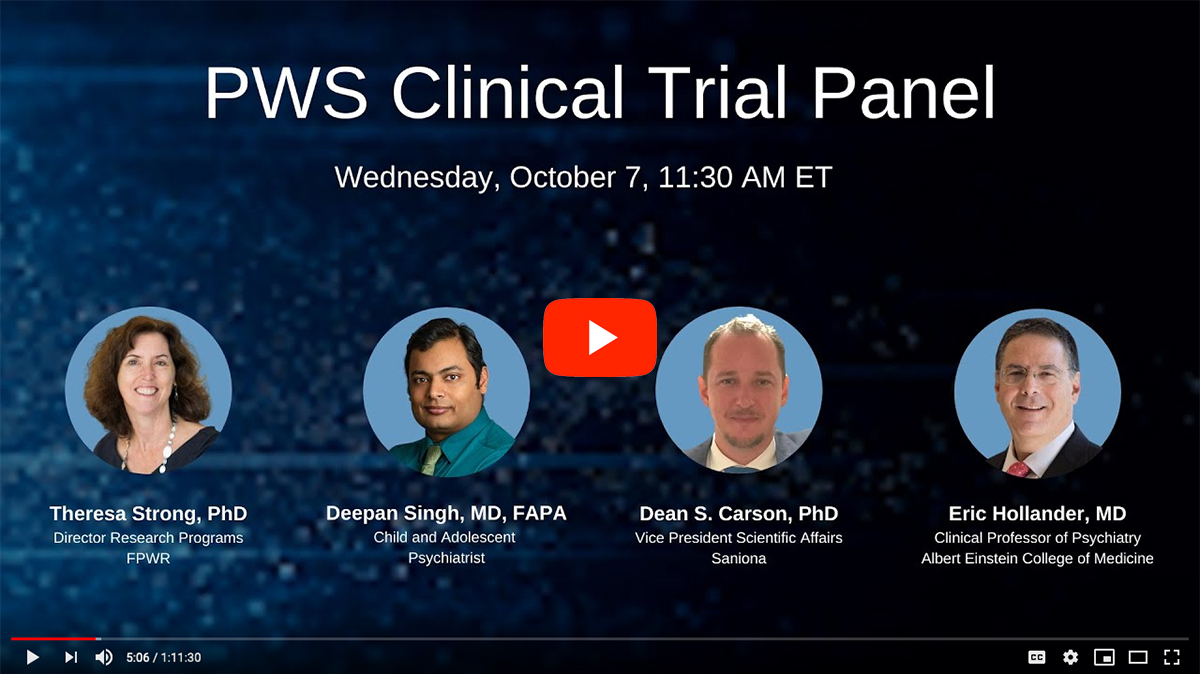 PWS clinical trials are taking place around the world to help us understand Prader-Willi syndrome and investigate new treatments. In this 60-minute video, Dr. Strong summarizes the drug development pathway, followed by trial representatives describing their studies and explaining what is involved...
Source: FPWR Blog
|
Published: November 11 2020 - 08:00 AM
See More »