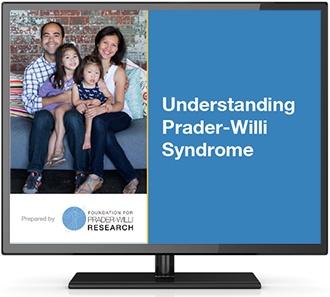 One of the challenges of PWS is that those around us — teachers, coworkers, relatives, and others — don't understand what our children are going through. These people can be a powerful source of support, for us and for the entire PWS community. But Prader-Willi syndrome is complex and can be hard to explain in the school hallway, at the grocery store, or over a cubicle wall.
To help you educate others and enlist their support, we've created a slide deck, Understanding Prader-Willi Syndrome, that you can download. It includes 18 simple, easy-to-use slides on:
Challenges faced by people with PWS, including hyperphagia and other symptoms
How PWS occurs and what causes it, with helpful diagrams
Research on treatments and how to help create a future of hope
Photos of people with PWS and their families, from infancy to adulthood
Whether you're actively fundraising for PWS research or just starting the conversation in your community, we hope you find this easy-to-read slide deck helpful!