The Building Our Social Skills (BOSS) Curriculum:

Helping People with PWS Develop Communication Skills

People with Prader-Willi syndrome tell us they want to have more friends and feel less lonely. But often they find it hard to read others' emotional states and intentions and respond to everyday social overtures. The Building Our Social Skills (BOSS) curriculum was developed at Vanderbilt University as part of a grant funded by FPWR. It is a highly effective social skills intervention program for loneliness reduction in teens and young adults.
The BOSS curriculum can help people with PWS build skills to read facial expressions, tone of voice, and nonverbal cues. It can also help people try out problem-solving strategies, make new friends in the group and in real-world settings, and focus on what they can do better. Individuals who have completed the BOSS program (and their parents) note that they are better able to initiate social interactions. At the end of the 10-week program, they improved their abilities and had fewer behavioral problems. Many program graduates remain friends with members of their group!
If you're a parent or clinician interested in learning more about the BOSS program, you can download the Guide for Parents and Clinicians.
Learn the BOSS basics of social interaction
Discover the ABCs of Effective Communication
Learn how the the BOSS curriculum helps create a thriving PWS community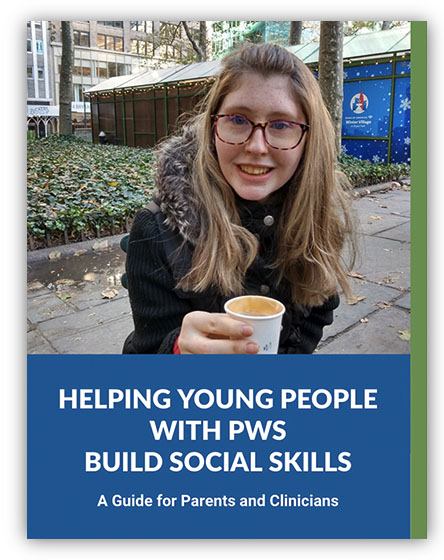 Download the Guide for Parents and Clinicians
Support young people with PWS by learning how you can help them to improve their social skills and abilities.
Detailed instructions for all 30 sessions taught during the 10-week BOSS curriculum
A guide for parents to help reinforce the budding social skills taught throughout the program.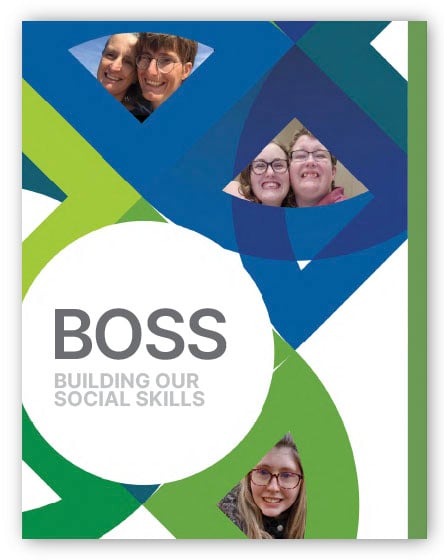 Download the BOSS Curriculum
Help build a thriving PWS community by downloading this critical resource.