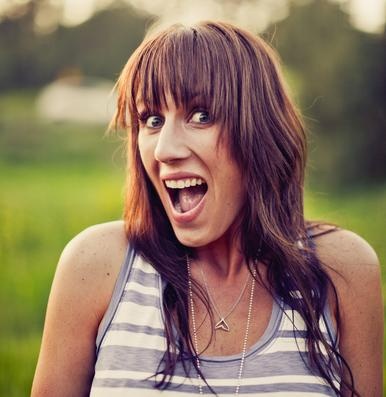 We're counting down the days to this year's FPWR Family Conference in October, and I know we'll all get something out of Kolby Kail's session on Improving Clarity of Speech in PWS.
Kolby Kail is licensed in California as a speech-language pathologist. She has more than 15 years of experience treating children with speech difficulties.
Her session will give parents and caregivers practical solutions, including questions to ask when they're interviewing a speech-language pathologist, as well as activities and exercises we can do with our children at home.
Improving Clarity of Speech in PWS
As Kolby says in her session description, "Chances are your child struggles with speech, and clarity could be improved." If you've already been working with a speech-language pathologist for your child, you may be familiar with some of the topics and therapies that Kolby will talk about.
If not, this is a great introduction to the field while you're surrounded by other parents and caregivers at the conference who have informed questions to ask or specific issues they're trying to address.
Kolby's talk will cover strategies related to improving speech clarity in PWS, including:
What proper oral rest position looks like and how to improve it. "Oral rest position" refers to the placement of parts of the mouth – the tongue, lips and jaw – when we aren't using them to eat, drink or talk. The position affects everything from speech to teeth position, facial symmetry and chewing.

Proper teeth alignment

The importance of breathing through the nose

The PROMPT(Prompts for Restructuring Oral Muscular) technique and how it helps improve speech production
One of the aspects of the session I'm most excited about is that Kolby will offer speech-language activities and exercises we can do at home. It's always empowering to leave the conference with real, everyday ways to help improve the lives of our children.
More About Kolby
Through Kolby Kail Speech Therapy, Kolby and her team offer individualized home-based speech therapy to families to help overcome speech challenges and disorders. Even before becoming a licensed speech-language pathologist, she worked with children as a teacher's assistant and nanny.
She believes, "there is no better feeling than helping a child achieve his/her communicative goals while having fun."
Kolby has been working with my son Jayden for about three years, and I can't say enough about how much we've all enjoyed the progress he's made.
FPWR Family Conference
The 2018 FPWR Family Conference is Oct. 4-6 in Las Vegas, and registration is open now. Every year, the conference offers our community the chance to come together to learn, connect and network with experts like Kolby. Her session is Oct. 6 at 1:45 p.m. See you then!