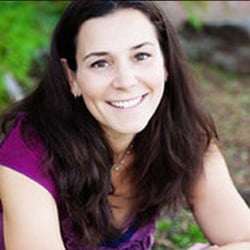 We're all looking forward to this year's FPWR Family Conference, and one of the informative sessions I hope you'll join me at is Melanie Silverman's Optimal Nutrition in Prader-Willi Syndrome.
Melanie is a pediatric registered dietitian and board certified lactation consultant. She's worked with patients who have PWS for more than 10 years, and she's gained a wealth of knowledge about what a healthy diet looks like and how dietary recommendations have changed over time. Melanie is also the Chief Clinical Officer for Pacify, a tele-health mobile application.
As every parent and caregiver knows, feeding kids with PWS is one of the biggest challenges we face and one of the most emotional. As Melanie notes in her session description for Optional Nutrition in Prader-Willi Syndrome, "Nutrition is complicated, and the internet isn't helpful." She's here to give all of us a better understanding of what and how to feed our loved ones, both adults and children.
FPWR Family Conference Details
This year's FPWR Family Conference is Oct. 4-6 in Las Vegas, and combines learning, meeting other families and care providers, and networking with experts in the field of PWS. I'll be interviewing Melanie right before her breakout session to get a preview of the information she'll be providing.
Optimal Nutrition in Prader-Willi Syndrome
In her work with clients who have PWS, Melanie counsels families on everything from breastfeeding to introducing solid foods and beyond. She emphasizes the importance of learning everything possible about PWS to manage symptoms in the short term for new parents and over time.
Her session at the conference will focus on the benefits of fresh food, variety and macronutrient balance during meals and snacks, as well as behavior management.
The goal is for participants to walk away with concrete recommendations and resources for approaches they can put into practice when they get home.
Melanie will touch on three topics that are so important to our kids' well-being:
Good sources of nutrition for all ages in PWS, including protein, fat and nutrient-dense carbohydrates

Preliminary data indicating that a varied, nutrient-dense diet with solid sources of healthy fat and fiber may promote weight loss in children and adults with PWS

Exercise as an integral part of any nutrition recommendations.
More About Melanie
Melanie received her Bachelor's degree in Chemistry and Spanish from Indiana University and her Master's in Clinical Nutrition from Rush University in Chicago. She spent seven years at the University of Chicago Medical Centers in the burn unit, PICU, NICU and follow-up clinics. She's worked in Prader-Willi Syndrome since 2004 and says of our families "are some of the most amazing and determined I have met."
Registration is Open Now
Registration for the FPWR Conference is open now. Melanie's session on Optimal Nutrition in Prader-Willi Syndrome is Oct. 6 at 11 a.m., and I'll be interviewing her at 10:10 a.m. I hope to see you soon!