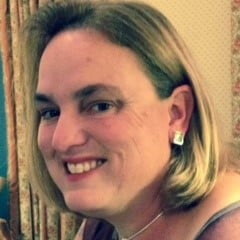 Need help with behavior management? Struggling with behavior at school?
Join Patrice Carroll, Latham Center's Director of PWS Services, at the FPWR Family Conference this October for a practical session full of strategies for managing challenging behavior both at home and at school. This session, intended for families with children over the age of 6, will give you practical behavior tips and will explore:
Strategies to manage severe behavioral issues at home and in the school setting
Taking a close look at how to lessen challenging behaviors
When and how to seek additional supports when these behaviors begin to interfere with the quality of life of your child and family unit
With more than 18 years of experience working with children and adults diagnosed with PWS, Patrice Carroll is a nationally recognized expert in PWS behavior. Patrice, who received her MSW from Simmons College, Boston, is the co-chair of the PWSA-USA professional providers board of directors as well as the United States delegate for IPWSO. She is also a co-author of the book Living Healthy with Prader-Willi Syndrome. In addition to her experience with developing person-centered vocational programming for people with PWS, she has specialized in the multi-modal management of skin picking using intensive, non-contingent, sensory stimulation.
You can watch Patrice on last year's PWS Behavior Panel here.