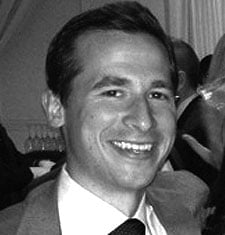 Daniel Chorney
President
After Brandon's diagnosis in 2012, Dan and his wife Samantha went looking for answers. "With so much out of our control, we searched for an outlet to help us better understand the challenges that lay ahead. It did not take long for us to recognize that supporting the advancement of PWS research was the best possible way to help our son. The commitment and focus of FPWR, and the group of families that support the organization, are truly outstanding. It gives us hope for a better future for Brandon and all those families affected by PWS."
Dan Chorney is a Financial Advisor in the New York office of Bernstein Global Wealth Management. He is responsible for advising high net-worth families and institutions, as well as their respective trusts, estates, foundations, endowments and pension plans. Dan, in conjunction with Bernstein's Wealth Management Group, works closely with each client's trusted tax and legal advisors on all matters, including tax and estate planning, concentrated stock positions and sales of privately held businesses.
Dan holds a BA in psychology from the University of Vermont and an MBA in finance and management from New York University's Stern School of Business.
Dana Capobianco
Board Member
When their daughter Ella was born in 2012, Dana and Frank Capobianco we're unwilling to accept the circumstances that her diagnosis would bring forth. They immediately sprang into action, contacting the Foundation for Prader-Willi Research, hosted their first virtual fundraising event and attended their first conference within just months of Ella's birth. Becoming part of the FPWR community was a game changer, and the Capobianco's knew they found "their people". Dana continued to volunteer her time and the couple hosted and co-hosted multiple fundraising events which have collectively brought in over $1 Million dollars for PWS research. Dana later became the One SMALL Step National Coordinator where she worked to support hundreds of hosts to organize their own successful One SMALL Step events across the US.
Dana attended the State University of New York at Old Westbury for Media and Communications. She is now a stay-at-home mom to her two little girls, Giuliana and Ella, and their pup, Roxy.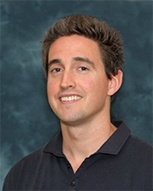 Brian Dula
Board Member
Dr. Brian Dula is a board certified Anesthesiologist with the Palo Alto Medical Foundation Group in Palo Alto, California. Brian received his professional education at Penn State College of Medicine and completed his residency at the University of California, San Francisco.
Brian and his wife, Kelly, have become active fundraisers and incredible advocates for FPWR's mission since the birth of their youngest child, Alaina Willow, in 2014. Their first fundraising event, held in 2015, raised over $30,000 for PWS research and brought together more than 250 members of their community in northern, California.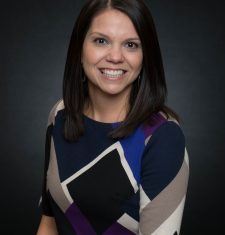 Katie Gilliam
Board Member
Katie Gilliam is the Investor Relations and Planning Manager at Hilcorp Energy Company, an independent oil and gas exploration and production company in Houston, Texas. She leads a team responsible for managing various outside financial partner and investor relationships and supports corporate finance activities. She also oversees the creation and implementation of the company's corporate plan. She joined Hilcorp in 2006 and held various roles in financial planning & analysis prior to moving into her current role in 2014.
Katie holds a Bachelor of Business Administration in Marketing and Entrepreneurial Management from Texas Christian University and a Master of Science in Accounting from the University of St. Thomas.
Katie and her husband, Josh, became involved with FPWR after their son, Jackson, was diagnosed was PWS in 2010. They began fundraising through local One Small Step walks and hosted the first Live Life Full Gala in Texas in 2016. Collectively they have helped raised close to $350,000 since 2011. Our biggest dream is for Jackson to live a fulfilling and independent life. "We understand the key to turning that dream into a reality is research so we have whole-heartedly thrown ourselves into supporting FPWR and its mission to eliminate the challenges of PWS," says Katie.
Katie and Josh live in Houston with their two children, Jackson (PWS) and Ainsley.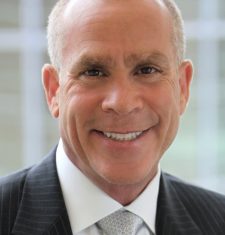 Mitchel Goldman
Board Member
Mitchel P. Goldman, M.D., is a graduate of Boston University and the Stanford University Medical School. Dr. Goldmam is a founder and Medical Director of Cosmetic Laser Dermatology and is presently Medical Director of West Dermatology. He is also a Volunteer Clinical Professor in Dermatology at the University of California, San Diego.
He is a member of over 30 professional societies and serves as a medical consultant to numerous companies, including Allergan, Merz, Galderma, among others. Dr. Goldman is an Associate Editor and reviewer of numerous medical journals including. He has authored and/or co-authored 21 Textbooks on Cosmetic Surgery, Sclerotherapy, Ambulatory Phlebectomy, Cutaneous Laser Surgery, Cellulite and Dermatologic Surgery as well as over 300 peer-reviewed publications and textbook chapters. Dr. Goldman lectures both nationally and internationally annually. He has developed and /or performed the original investigative trials on Ultrapulse CO2 and erbium:YAG skin resurfacing, laser treatment of leg veins, intense pulse light photorejuvenation, Q-switched alexandrite laser treatment of tattoo and pigmented skin lesions, endoluminal varicose vein closure, laser lipolysis and fractionated ablative and non-ablative skin resurfacing. He is a recipient of the American Academy of Cosmetic Surgery's 21st Century Achievement Award and the American Society for Dermatologic Surgery's Presidential Award for teaching and research in dermatologic surgery. He holds 7 patents on a variety of laser and vascular surgery products and is involved as an advisor and investor in a variety of "start-up" technology companies.
His social interests include family and cycling, not always in that order.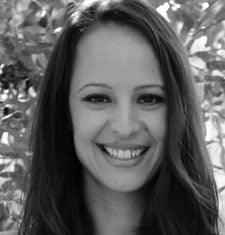 Jeannine Kowal
Board Member
"When my then-seven month old daughter Caitlin was diagnosed with PWS in July 2011, I had two questions, the first one was, 'How can there not be medicine for the hunger?' the second one was, 'When I start fundraising for research where do I send the money?' Both answers led me to the Foundation for Prader Willi Research."
Jeannine grew up and currently lives in Los Angeles, California. She attended U.C.L.A. and received her B.A. in History and thereafter attended the University of Michigan Law School where she received her J.D. She is currently a practicing attorney and cultivating her fundraising skills. She has been an active fundraiser at previous non–profits and her children's schools and is now applying those skills for the FPWR. She co-founded Prader Willi Angels, a 501(c)(3) which seeks to raise funds to support research initiatives geared toward solving the challenges of PWS, with a particular focus on curing hyperphagia.
Jeannine spends what little free time she has left with her husband Jerry, her son Andrew and daughter Caitlin.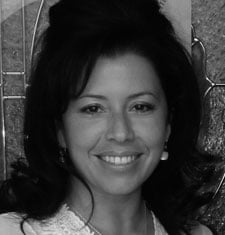 Tanya Johnson
Board Member
"Dante's diagnosis of Prader-Willi Syndrome has taught me so much about the true meaning of life, priorities and patience. I choose to believe that we can eliminate the challenges of PWS, through the advancement of research and I am honoured to serve as a board member of this talented group of parents and professionals who are working toward an independent future.@
Tanya Johnson graduated from University of Toronto. She is a Special Education Resource Teacher in High School and works with students of various abilities including, Autism and Developmental Disabilities. Tanya lives in Mississaug, ON, Canada with her husband Keegan and 2 boys, Dante (7 years, PWS) and Denzel (6 years).
Tanya is the co-founder of FPWR Canada and founder of the One SMALL Step Walkathon which has recently become an international event and has raised over $1.5 million for the PWS Research Plan. Tanya is the co-chair of the international walk committee (with Susan Hedstrom) and is heavily involved with conference planning in both countries. She has played a key role in uniting families around the world to come together as "ONE" PWS community in order to eliminate the challenges of PWS.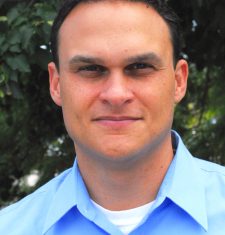 Jack Jones
Board Member
"When our daughter Brooke was born in 2011 and diagnosed with PWS, we made a vow to 'Keep Moving Forward' and not let the disorder define her. When we looked for ways to help support research, our search quickly led us to FPWR, and the amazing community of parents and supporters that are involved with it. We started fundraising a few months later, and have continued to support the organization ever since."
Jack Jones and his wife Belinda live near Toronto Canada with their son Jordan, and daughters Izabella and Brooke. Jack is President of the Canadian FPWR organization, and the two of them have been heavily involved in supporting FPWR events since 2012.
Jack is a software executive with over 15 years in senior leadership roles in technology companies worldwide. Jack attended the US Military Academy at West Point, and studied Computer Science at Northeastern University.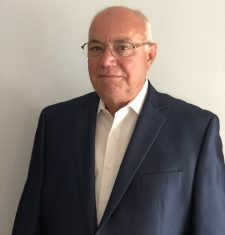 Guy Niedorkorn
Board Member
Guy is retired from a long career that spanned over 50 years in the electrical construction industry. He is a former Vice President of Aldridge Electric based in Libertyville, Illinois and a retired member of the International Brotherhood of Electrical Workers (IBEW).
With a strong commitment to charitable giving, Guy and his wife, Judy, are active fund raisers in Chicagoland. They have hosted the annual I Gotta Guy Sausage Festival for the last ten years, raising over half million dollars to date. He is also a former member of the Cystic Fibrosis Advisory Board and a long-time supporter of JDRF.
Guy and Judy became involved with FPWR when their granddaughter, Emma, was diagnosed with Schaaf-Yang syndrome in 2016. They reside in Palestine, Illinois, where they enjoy spending time with their 6 grandchildren.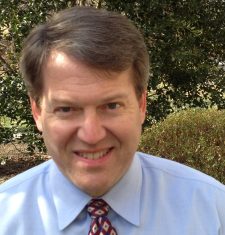 Dave Pfeiffer
Board Member
Dave Pfeiffer is a biopharmaceutical executive with more than 25 years of experience as a senior executive at both large and small life science companies. He is currently President and CEO of Ralexar Therapeutics, Inc., a private venture capital-backed company developing treatments for atopic dermatitis and psoriasis. Dave has served on the senior management teams at a number of biopharma and medical device companies, including Ellman International, NB Therapeutics, and CollaGenex Pharmaceuticals. He began his career working at large pharmaceutical companies such as Zeneca and SmithKline Beecham.
Dave is currently a member of the BOD of Ralexar Therapeutics, Inc. He was also was a member of the Board of Directors a CD Diagnostics, a diagnostic company with an initial focus on orthopedic procedures recently sold to Zimmer Biomet, and Ellman International. He received his B.S. in Physiology from Rutgers University and his Masters of Management from the J.L. Kellogg Graduate School of Management at Northwestern University.
Dave lives with his wife Anina and their four children Gillian, Paige, Brooke (PWS) and Scott in Blue Bell, PA.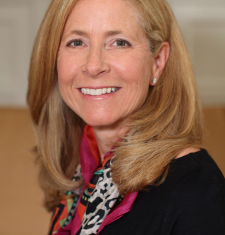 Alicia Secor, MBA
Board Member
Alicia Secor joined Juniper Pharmaceuticals as Chief Executive Officer in August 2016 and serves as a Director of the Company. Ms. Secor brings more than 25 years' of leadership experience as a life sciences executive, with a track record in leading businesses and advancing products from clinical development through regulatory approval, commercialization, and global expansion across several therapeutic areas.
Ms. Secor joined Juniper from Zafgen, Inc., where was Chief Commercial Officer and played a key role in advancing the company to a Phase 3 pre-commercialization status. Previously Ms. Secor served 15 years at Genzyme Corporation in diverse leadership roles, most recently as the Global General Manager for the Metabolic Disease Business.
During her tenure at Genzyme, Ms. Secor led fully integrated businesses, successfully launching products and achieving sustained revenue growth. Ms. Secor spearheaded several strategic transactions and built high performance teams, resulting in consistent growth and profitability across multiple Genzyme businesses including biomaterials, surgical devices, and injectable therapeutics.
Prior to Genzyme, Ms. Secor held positions at Alkermes in business development, at Centocor (a Johnson & Johnson Company) in clinical and commercial operations. She began her career at Pfizer as a hospital-based sales representative.
Ms. Secor received an M.B.A. from Northeastern University, and a B.S. in Healthcare Administration from the University of New Hampshire.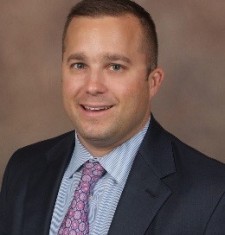 Jason Waldrop
Board Member
Jason Waldrop is the Chief Executive Officer of CWPS, a mid-tier system integrator, serving both the federal and commercial marketplace. In addition to being responsible for daily operations of the company, Mr. Waldrop is also responsible for shaping and implementing CWPS technology innovation and financial plans.
Mr. Waldrop joined CWPS upon graduation from college in 1996. His roles within CWPS have grown steadily and was instrumental in building the business with a focus on automation tools and technology adoption. His leadership has led to a robust commercial business he created to augment CWPS' foundation in supporting the federal government. Mr. Waldrop assumed the role of CWPS' Chief Executive Officer in 2005.
Under Mr. Waldrop's leadership, CWPS has been recognized with numerous industry awards to include Cisco New Partner of the Year, Cisco US and Canada SMB Partner of the Year, Cisco North America Commercial Partner of the Year, Washington Business Journal Top 25 Technology Firms, VAR Business Top 100 VARs, MSP 100, CRN Fast Growth Solution Provider and Kaseya 10 Best MSPs Nationwide.
Mr. Waldrop is a recognized technology visionary and is a member of the Cisco Commercial Advisory Board, Asigra Partner Advisory Board, Autotask Executive Advisory Board and Nimble Partner Advisory Board.
Mr. Waldrop received a Bachelor of Science degree in Industrial and Systems Engineering from Virginia Tech 1996. He is active in local youth sports in the DC Metro area as well as the nonprofit community supporting Prader-Willi Syndrome. Jason resides in northern Virginia with his wife Christine and their three beautiful children.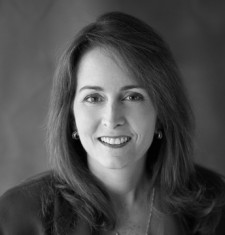 Alice Viroslav
Director Emeritus
Dr. Viroslav received dual BA's in Psychology and Biology from Southern Methodist University and received her MD degree from The University of Texas Southwestern Medical School. She completed her residency and fellowship training at Emory University, where she served as Chief Resident in Radiology. She is board certified in Diagnostic Radiology with added qualification in Neuroradiology, is a senior member of the American Society of Neuroradiology, and is a member of Radsource, a private practice specialty radiology group based in Nashville, Tennessee. She also has a teaching appointment at the University of Texas Health Science Center at San Antonio.
Dr. Viroslav is a co-founder of the Foundation for Prader-Willi Research and has served as president of the organization twice. In addition to her work with the FPWR, Dr. Viroslav holds multiple local and national non-profit positions. Locally, she serves on the board of the Bexar County Performing Arts Center and is currently the co-chair of the Capital Campaign for San Antonio's new Tobin Center for the Performing Arts. She is a past Chair of the Board of Trustees of Saint Mary's Hall School and recently completed her tenure as co-chair of the school's successful $26 million dollar Capital Campaign. She is Immediate Past Chair of the Board of the Jewish Federation of San Antonio and is a previous recipient of the Federation's Young Leadership Award, the Community Relations Council Award, and the Israel Bonds Star of David Award. She is currently a member of the boards of the Playhouse San Antonio, the San Antonio Chamber Choir, the San Antonio Symphony Mastersingers, and the Mind Science Foundation, and is a past Chair of the Board of the Winston School San Antonio, a private school for children with learning differences.
Nationally, Dr. Viroslav is a former member of the Board of Trustees of The Jewish Federations of North America and served on JFNA's Executive Committee. She is a current member of the Executive Committee of JFNA's National Women's Philanthropy Board and is a past co-chair of JFNA's National Young Leadership Department. She is a past board member of the Jewish Council for Public Affairs and co-chaired JCPA's National Plenum in 2010.
Dr. Viroslav's husband, Sergio, is an orthopaedic surgeon with The San Antonio Orthopaedic Group. They have three children – Hannah, 21, who is a senior at Vanderbilt University and who volunteers with the PWS clinic at Vanderbilt's Kennedy Center, Olivia, 18, who is a senior at Alamo Heights High School, and Evan, 15, who is a sophomore at Saint Mary's Hall. Olivia was diagnosed with PWS at age 5 on September 11, 2001.