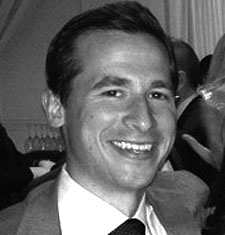 After Brandon's diagnosis in 2012, Dan and his wife Samantha went looking for answers. "With so much out of our  control, we searched for an outlet to help us better understand the challenges that lay ahead.  It did not take long for us to recognize that supporting the advancement of PWS research was the best possible way to help our son.  The commitment and focus of FPWR, and the group of families that support the organization, are truly outstanding.  It gives us hope for a better future for Brandon and all those families affected by PWS."
Dan Chorney is a Financial Advisor in the New York office of Bernstein Global Wealth Management. He is responsible for advising high net-worth families and institutions, as well as their respective trusts, estates, foundations, endowments and pension plans. Dan, in conjunction with Bernstein's Wealth Management Group, works closely with each client's trusted tax and legal advisors on all matters, including tax and estate planning, concentrated stock positions and sales of privately held businesses.
Dan holds a BA in psychology from the University of Vermont and an MBA in finance and management from New York University's Stern School of Business.