FPWR Annual Family Conference
Action Changes Tomorrow
October 28-30, 2016
Providence, Rhode Island
Download the ACT Conference Agenda
This conference is made by possible by the generous support of the following sponsors:
Gold Sponsors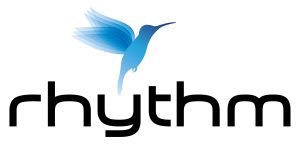 Silver Sponsors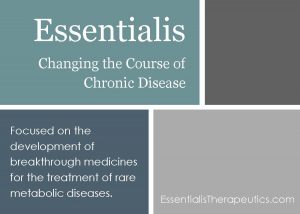 FPWR Conference Attendees are invited to tour Latham Centers.
Details
You will not want to miss this educational and empowering event! Parents, caregivers and medical professionals are invited to learn the latest in PWS research while meeting others in the PWS community. The two-day program includes presentations by top PWS researchers in the world, updates from current PWS clinical trials, and more!
Download the ACT Conference Agenda.
Learn the latest in PWS research with presentations from leading PWS researchers:
Anastasia Dimitropoulos, PhD., Associate Professor, Psychology, Case Western Reserve University
Marc Lalande, PhD., Professor and Chair, Genetics and Genome Sciences
Rudy Liebel, PhD., Professor of Pediatrics and Medicine Director, Division of Molecular Genetics, Columbia University
Robert Nicholls, PhD., Medical Genetics, Children's Hospital of Pittsburgh
Larry Reiter, PhD., Associate Professor, University of Tennessee Health Science Center
Elizabeth Roof, MA, Senior Research Specialist, Vanderbilt Kennedy Center
Tom Scammell, MD., Professor of Neurology, Harvard Medical School
Stay up to date on the landscape of PWS research and the impact of the Global Prader-Willi Syndrome Registry with presentations by:
Theresa Strong Ph.D., Director of Research Programs, FPW
Nathalie Kayadjanian, Ph.D., Director of Translational Research, FPWR
Jessica Bohonowych Ph.D., Associate Director of Research Programs
And get inspired by your fellow PWS families who are making a difference in the lives of all of our loved ones with PWS.
Additional presentations on:
Feeding and Nutrition for children with PWS
Melanie Silverman, RD, IBCLC., Pediatric Registered Dietician and Lactation Consultant
Developmental Language Delays and Success in the Classroom
Ellen Brigger, MEd, Lead Teacher, St. Rita School for the Deaf Apraxia Education Program
Agenda
Friday October 28
Optional Sponsor Tour: Latham Centers Cape Cod 9:00 AM – 5:00 PM
More information: FPWR Conference Attendees are invited to tour Latham Centers
Official Conference Meet n' Greet 7:00 PM – 9:00 PM
Saturday, October 29
General Sessions 8:30 AM – 12:00 PM
Clinical Trial Panel 2:00 – 5:00 PM
Celebration Dinner 6:30 PM – 9:30 PM
Child Care  8:15 AM – 5:15 PM , 6:15 PM – 9:30 PM
Sunday, October 30
General Sessions 8:30 AM – 3:00 PM
Child Care 8:15 AM – 3:-15 PM
Registration 
Parents and Relatives    $170 per guest
Parents and Relatives (couples rate)    $320 per couple
Medical Professionals    $200 per guest
Industry, Pharmaceutical, Other     $250 per guest
Singe Day Registration – Saturday Only    $100
Meet N' Greet – Friday October 28, 7pm
Don't go it alone the evening before the conference officially starts! Join us at our Meet n' Greet – a casual cash-bar gathering. Kick off your conference experience by making new friends and reconnecting with old. Location: Waterplace Ballroom, 2nd Floor.
Clinical Trials Panel – Saturday October 29
Our annual Clinical Trials Panel will provide the latest information on PWS clinical trials with presentations about new investigational drugs for children and adults with PWS. Learn more about the current and upcoming opportunties and the impact they may have on your family.  Presentations will be followed by an informative and interactive question and answer panel where clinical trial representatives will answer all your trial questions.
Celebration Dinner – Saturday October 29, 6:30 – 9:30 PM
Experience the fun and lasting memories of an incredible evening filled with compassion, laughter and jubilation. Join us as we celebrate the accomplishments of our PWS community and get to know other PWS families at this inspirational dinner (included with your registration). Childcare is available for the duration of the dinner through the kids camp.
Accommodations
This year's conference will be held at the Omni Providence Hotel. Reservations may be made, online via our reservation link or by calling: Omni Reservations, 1-800-THE-OMNI and referring to our group name: The Foundation for Prader-Willi Research.
Travel
The Omni Providence Hotel, is conveniently located in downtown providence, only a 10 minute walk to the Providence Amtrak Station. Guests who will be traveling by air may chose to fly into either the T.F. Green Airport, 9 miles from the hotel, or the Logan International Airport in Boston – approximately 50 miles away. If you fly into Boston, you may utilize the train system by taking the commuter rail or Amtrak from South Station in Boston to the Providence Amtrak Station. 
Train Schedules
Silver line (FREE transport from Boston airport terminals to South Station in Boston)
Providence Line Commuter Rail Schedule (South Station Boston to Providence)
Amtrak Schedule (South Station Boston to Providence)