YOU Can Make a Difference!
All of us have worked through the same process that you are now going through: receiving the devastating diagnosis, tirelessly researching PWS on the Internet, reading distressing and overwhelming information about Prader-Willi syndrome, then aggressively seeking out other parents to learn about the future firsthand. We want you to add another step to that process: becoming actively involved in changing your child's future for the better.
PWS is a complex and challenging disorder, but that does not mean that there is no hope. Treatments such as growth hormone therapy have already radically changed the face of PWS. At FPWR, we believe that there is much knowledge yet to be gained through PWS research – knowledge that will lead to significant medical breakthroughs that will help our loved ones. By supporting PWS research, you will help us find effective treatments and, eventually, a cure for PWS. Our children deserve nothing less!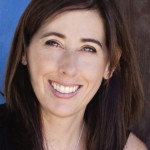 "Getting involved with FPWR allowed me to focus my efforts on making a difference in the life of my child. It was an empowering, life-changing decision that I am grateful for every day." — Susan Hedstrom, Executive Director, FPWR
Connect with the FPWR Community!