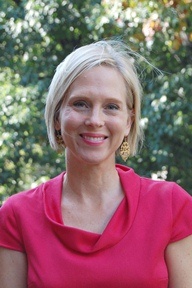 Individuals with PWS want to be included in social gatherings and are interested in participating in social activities. Often times, however, deficits in social communication and other social skills, combined with the need for food security, can make socializing a challenge, increasing the risk of social exclusion and isolation.

Senior Research Specialist Elizabeth Roof, from the Vanderbilt Kennedy Center, specializes in psychiatric and behavioral development in people with developmental delays. She is well known and revered by many in the PWS community having worked with hundreds of families across the country, both in person and over the phone.

This fall, Elizabeth will be speaking at the annual FPWR conference on the topic of social functioning in PWS. Elizabeth will discuss ways we can meet the social needs of our loved ones with PWS and how parents, and support staff at school, vocational settings etc, can help make teens and adults with PWS more socially successful.

She will also share information about a new online social group (starting soon) to help teach social skills to teens and adults with PWS in hopes that they generalize in their lives to help build connection and community with others.

Elizabeth will be joined by panelists Barbara (BJ) Goff, ED., Professor of Special Education, Westfield State University, and Anastasia Dimitropoulos, Ph.D., Associate Professor of Psychology, Case Western Reserve University, who will help answer questions from parents and offer solutions.

Additional breakout sessions will be offered for infants/toddlers and preschool/school aged children:

An Introduction to Genetics and Nutrition. Presenters include Dr. Theresa Strong (PWS genetics) and Melanie Silverman via Skype (feeding and nutrition). Come meet other new families with young children and hear a quick primer on the genetics behind PWS. Then, Melanie Silverman will provide a presentation on infant/toddler feeding and nutrition. Be sure to bring your feeding and nutrition questions - Melanie will reserve time for Q&A! This session is for parents of children ages 0-3.

Developmental Language Delays and Success in the Classroom. Presented by Ellen Brigger, MEd. This presentation will provide parents with an understanding of how language delays impact academic and social-emotional development in the classroom. Parents will learn to recognize the problems and receive actionable steps to take home and implement. This session is for parents of pre-school and school-age students.

Join us October 28-30th in Providence, RI to learn the latest in PWS research and take recieve actionable steps that you can take home and implement! Learn more about our conference and register today!