I recently had the joy of attending the One SMALL Step walk in Washington, D.C. on June 1, 2019.


Being that I am involved daily in the One SMALL Step community, often helping in the background with technology, logistics, communications and coaching, one might think that by now I am used to the camaraderie, joy, feeling of acceptance and love that comes from attending a One SMALL Step event. But with each One SMALL Step event that I attend or host, the feelings never fade or dull, they only grow stronger.
Over 20 PWS families gathered from all over D.C. and the surrounding area to share a picnic lunch together, enjoy a 2 mile walk around the tidal basin, play games meet new friends, and catch up with each other's lives.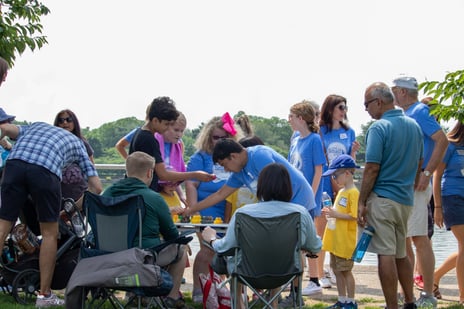 The main focus of the walk in D.C. was to celebrate the community coming together with a common goal – to help our loved ones living with Prader-Willi syndrome by funding research. Not only were we celebrating the nearly $50,000 raised by this community for this event, but for the first time in One SMALL Step history, there were trial representatives in attendance to talk to families about two Phase 3 clinical trials that are recruiting in their area that have the potential to change the future of Prader-Willi syndrome.
One SMALL Step collectively, over the years, has become a giant leap to progressing research for Prader-Willi syndrome.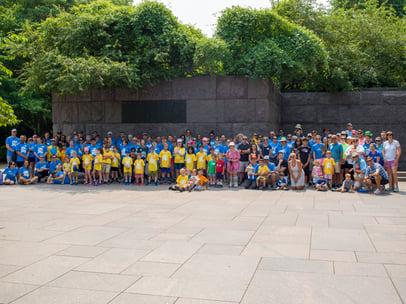 This is not only a time for us to celebrate, but a time for us to renew our hope, to keep the momentum going, to continue to push research forward with our efforts, and to take ACTION so that SOON we can have treatments available for every person living with Prader-Willi syndrome.
If you have ever considered hosting a One SMALL Step event, or any Team FPWR fundraiser, I would love to work with you to brainstorm ideas and get started! Reach out any time at Sarah.Peden@fpwr.org