Soleno Therapeutics has received an FDA Fast Track Designation for diazoxide choline controlled-release (DCCR) for the treatment of PWS. Soleno is currently conducting a Phase III clinical trial of DCCR for the treatment of PWS. FPWR provided partial funding for the Phase 1 clinical trial.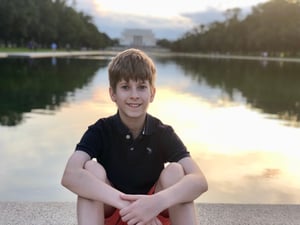 Fast Track designation expedites the FDA review of an investigational drug. It is intended to provide patients with serious conditions and unmet medical needs access to new drugs earlier by assisting their development and accelerating their review by the FDA. Fast Track designation allows additional meetings with the FDA to discuss development plans to ensure the appropriate data are collected and encourages frequent written communication with the FDA regarding design of clinical trials and use of biomarkers. If certain criteria are met, the drug will be eligible for Accelerated Approval and Priority Review and also Rolling Review, which allows Soleno to submit to the FDA sections of its New Drug Application (NDA) as they are finished instead of waiting for all sections to be completed before submitting the marketing application.
Previously, DCCR received an orphan drug designation from the FDA and the European Union for the treatment of Prader-Willi syndrome. If approved for the treatment of PWS, Soleno will likely receive a 7-year grant of market exclusivity from the FDA in this indication.
DCCR is a novel, crystalline patent-protected salt of diazoxide formulated as a controlled release once-a-day tablet; it is currently being investigated as a treatment for PWS in an ongoing phase 3 trial, to evaluate the effects of the treatment in children and adults with PWS. A primary outcome measure of the trial is a change in hyperphagia-related behavior as measured by total score of a Hyperphagia Questionnaire in the timeframe of 13 weeks. Secondary outcome measures for the trial include a change in body fat mass, clinical global impression of improvement, and caregiver global impression of change as measured in the timeframe of 13 weeks. Study arms include a placebo and experimental group, with both being administered 75 to 450 mg of either the placebo or DCCR.
The estimated completion date of the phase 3 study is December 2018.
Enrollment is currently ongoing at multiple sites across the US.
"The granting of Fast Track designation to the DCCR development program reinforces that Prader-Willi syndrome (PWS) is a serious disease associated with morbidity that has a significant impact on day-to-day functioning of the patients and their families," says Dr. Theresa Strong, director of research prgrams at FPWR. "This designation also recognizes DCCR's potential to address this significant unmet medical need. We hope that the expedited development and review of DCCR, currently in a Phase III clinical trial, will allow this product to commercially-available to PWS patients as soon as possible."
Interested in participating in the Phase III study of DCCR?
The study is now enrolling patients ages 8 years and older for a 15 week study. Learn more >>