Join us on November 3rd at 1 PM Eastern for a LIVE webinar with FPWR Director of Research Programs, Theresa Strong to learn more about our FPWR research programs and recently funded projects.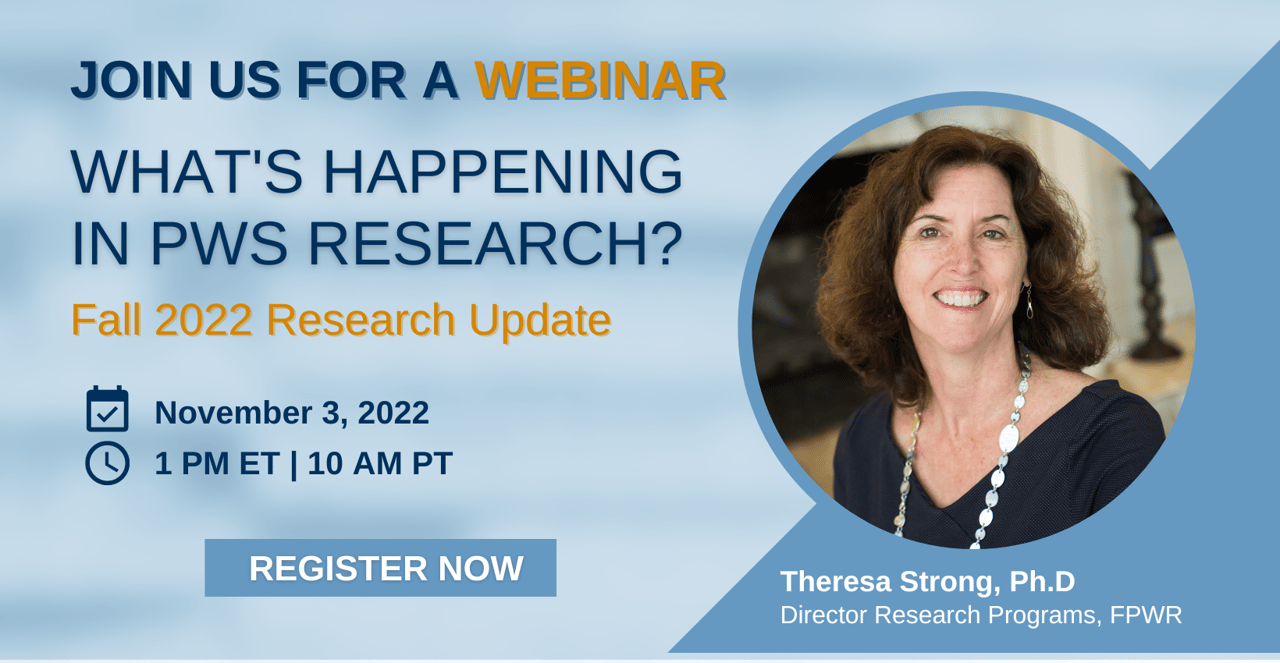 Learn more about the projects recently funded through the FPWR Grants Program and the work FPWR is conducting to speed treatments for PWS. Theresa Strong, FPWR Director of Research Programs, will share details on each project, as well as outcomes from previously funded projects and new opportunities in PWS research. This webinar is expected to last 45 minutes, with additional time for questions and discussion.
Can't make it to the live webinar? A recording of the webinar will be shared with all registrants.