Now there is a program that provides families an opportunity to donate the brain and tissue of a loved one who has just died so that researchers can access a critical resource for understanding Prader-Willi syndrome.
---
It takes brains…a sensitive topic
The Autism BrainNet is a campaign to understand and treat a whole spectrum of pervasive developmental disorders, such as those caused by Prader-Willi syndrome.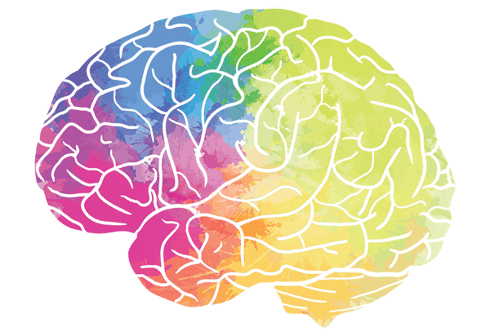 Many of us have signed the back of our driver's license to give permission to donate our organs after we die. We have been made aware of the importance of doing this to help another person, and have acted in advance so that something good can come from our death. We generally don't think about this kind of opportunity regarding our loved ones affected by Prader-Willi syndrome. However, tissue donation is a meaningful way to significantly advance the understanding of Prader-Willi syndrome, which some families may wish to consider.
Registration
Registering to donate brain tissue does not mean that anyone anticipates your child will die an early death. It does mean, however, that you are prepared to act if such an unexpected and tragic event were to occur. By registering you will receive a quarterly newsletter that updates you and your family on autism discoveries where brain tissue has a significant impact.
Brain tissue recovery is coordinated nationally by the Autism BrainNet, a network of four research sites across the United States. You can register at www.takesbrains.org/signup.
Even if you don't register, a donation can still be arranged with a phone call to 1-877-333-0999.
The Autism BrainNet coordinator can answer questions you might have about donation. All inquiries are treated with absolute confidentiality.
You must initiate the call.
In the event of a death, contact the 24-hour hotline number: 1-877-333-0999 for immediate assistance.
You do not have to be registered to make a donation. You will be put in touch directly with the local site who will make the appropriate arrangements.
All inquiries are treated with absolute confidentiality.
A pathologist performs the procedure and coordinates with the funeral director. Your loved one is treated with the utmost respect and dignity. The procedures used to obtain brain tissue will not affect any funeral arrangements, including viewing, that you wish to make. The Autism BrainNet assumes all costs related to obtaining tissue.
Organ donation is a highly personal decision that has the power to accelerate research and transform the lives of countless families affected by PWS. It reflects a family's choice to benefit others, and honors the complex and challenging life of the affected child. You can make a tremendous difference in research into Prader-Willi syndrome by participating in this program.