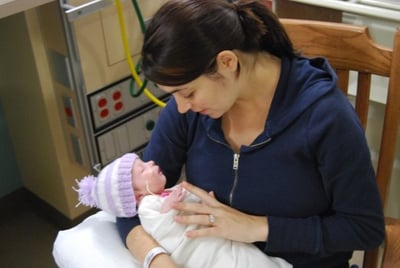 When I was pregnant with Lily I had all of these dreams of what it would be like to have a baby. I read all of the books on parenting I could get my hands on; books about what to expect while I was expecting, how to have the happiest baby on the block, books on nursing and baby-led weaning and how to achieve developmental milestones in their appropriate order. But nothing prepared me for what happened on the day she was born.

Our motionless baby without a cry came into the world and all of those dreams and ideas about what we would do in the next 12 months to 24 years came crashing down. We heard scary possibilities, learned about more medical procedures and terminology in the first 2 weeks than most should need to learn in a lifetime. Mentally, I was in a place where dreams seemed impossible and even painful to consider. We knew we loved our baby, but we didn't know HOW to love her.

In an attempt to figure out how to process the information we had received, we turned to the internet. I searched high and low for any information that could help us change this life sentence that she was given: Prader-Willi syndrome. I was finding information about PWS, but I wanted to find something progressive. Isn't anyone doing anything to stop the insatiable appetite and horrific behavioral problems from happening?

When an acquaintance heard about our struggle, she connected me with another parent who was on the same mission as I was, and that wonderful, strong-willed mother told me about the Foundation for Prader-Willi Research.

FINALLY, I thought! There IS something I can believe in. Someone, somewhere, is doing SOMETHING to help my baby live a better life. I spent hours researching, usually through tears, and connecting with other parents who were living this new reality that we had found ourselves in. I had no idea then that those connections would be some of my greatest friendships in the years to come.

Once we realized we could have dreams again about our daughter's future, I wanted to know how I could achieve them. There were no books on how to achieve these dreams, so we wrote one. My group of new mom friends got together with FPWR and wrote the First Steps packet for new parents. We wanted every single person who had their dreams shattered like we did, to see that there are new dreams to believe in, and new ways to achieve them.

We hosted our first fundraiser for FPWR and I was hooked. It wasn't just me, our family and friends were relieved to finally have a way to help us too. We had a new mission – FPWR's mission – to eliminate the challenges of PWS through research. We knew we would take it One Small Step at a time, and that we did! I started a fundraiser, Running for Lillian, with 4 other friends running a race, and over the years we have joined forces with other PWS families in Indiana to host our annual One SMALL Step walk.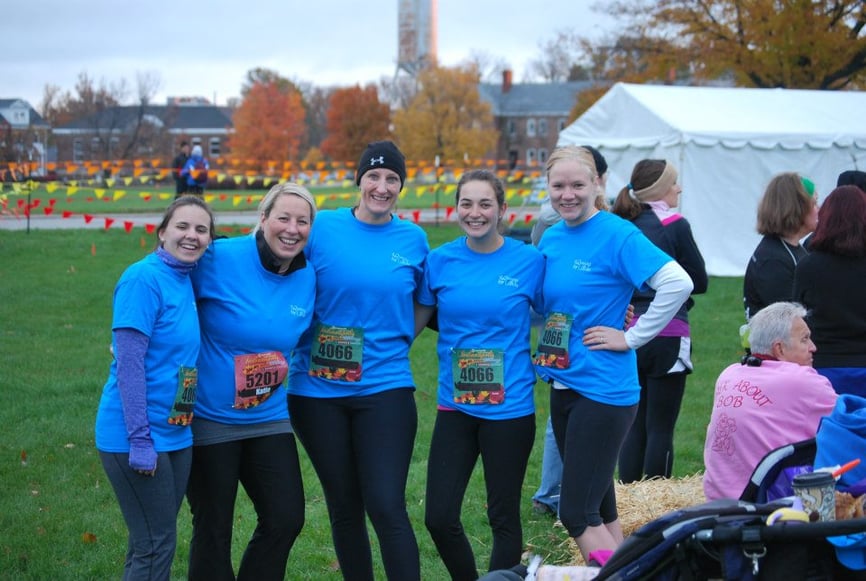 I am so proud of the organization for how far it has come in such a short time. In the 7 years that Lily has been alive, we went from having no new drugs being considered to treat hyperphagia, to a plethora of drugs being researched in clinical trials, and drug companies partnering with us to try to find the best formulation to help our children LIVE LIFE FULL.
We have seen new findings at the genetic level through research, that have led to new pathways for treatments. We are watching this unfold before our eyes, and we know in our hearts we have done everything we can to make the future brighter for PWS.
After years of taking One SMALL Step for Prader-Willi Syndrome, I am watching research in Prader-Willi Syndrome take leaps. We know that it's all of our small steps collectively making this difference, and I am committed to helping as many people as possible jump on board and help move this mission forward.
If you want to take One SMALL Step in eliminating the challenges of Prader-Willi Syndrome, you can sign up to host a One Small Step event here, or I can help connect you with a host in your area to join with in fundraising.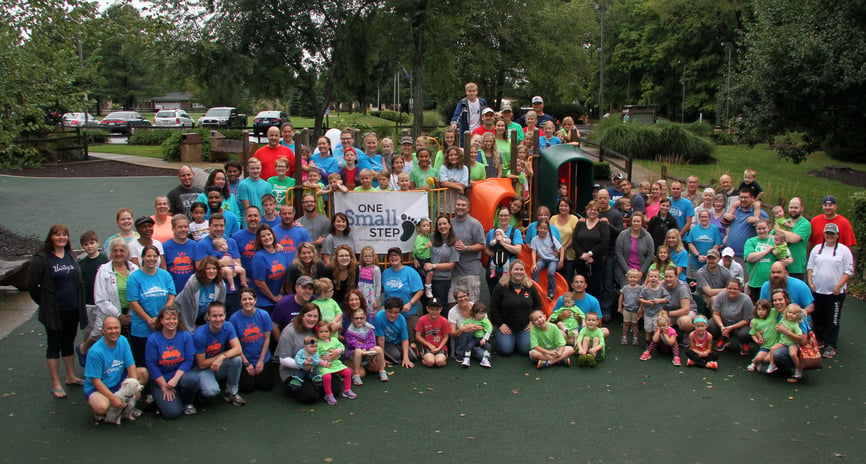 This might not be the dream I had for Lily before she was born, but it's a new dream that I can believe in, and achieving it is not even a question, it's a matter of time.