I'm a mom so you know my memor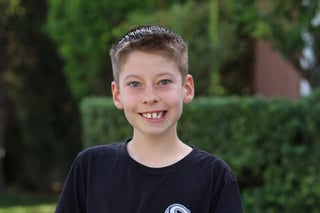 y is full of as many holes as Swiss cheese. I can't remember much of anything that took place more than 5 years ago. On particularly fine days, I may be lucky to remember something that was said within the past 5 minutes … but there is one event that remains as clear to me today as it was nearly 8 years ago….
D-day. You know the one.
The hospital staff had been abuzz about an infant in the NICU…. The phrase Prader-Willi syndrome had been mumbled more than once… My husband was holding our newborn son, just 6 days old, on his forearms, cradling his head in his hands and gazing down at him. I was sitting to his right. We had just finished another less than spectacular feed that ended in gavage feeding through our baby's small nose, something that was becoming 'normal' to us.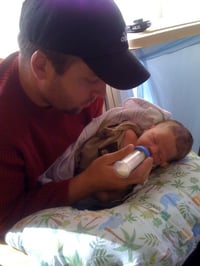 The doctor approached us and delivered the news. She believed our new son had Prader-Willi syndrome. She was very familiar with the diagnosis…. She had a godson with the syndrome.
"What did you just say? How do you pronounce that? Prader? Spell it for me…."
I held on for what felt like an eternity before gasping for air, breaking down, sobbing. A nurse closed the curtain to give us privacy as I wailed…. The room quietly became empty and it was just us…. and our shattered dreams.
I thought all our dreams for our son would be gone with the diagnosis... and perhaps they were... until, when Jayden was just 8 months old, I met my community, my tribe, a group of individuals who was walking this journey with me. A group of people that, despite the challenges, told me it was going to be ok… And I learned that research was taking place around the world by people who actually cared about our loved ones with PWS.
Nearly 8 years later I DO have dreams for my son. I DREAM that he will be able to live independently. I dream that he will live a happy and fulfilling life that is not limited by his diagnosis.
And I BELIEVE that we WILL find treatments for our loved ones with PWS so that they may, one day, lead FULL and independent lives. I believe this to my deepest core.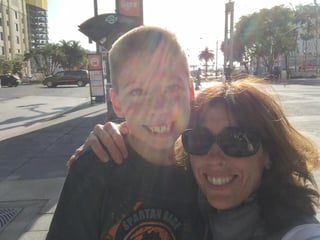 I have no doubt that together we will ACHIEVE our mission to eliminate the challenges of Prader-Willi syndrome. As far as I am concerned, this is our only possible outcome. One day, our kids will get to live the FULL lives they deserve. And WE WILL continue to work relentlessly until we have eliminated every, single challenge.
DREAM what you wish to be possible.
BELIEVE you can make it happen.
ACHIEVE your goal.
We ARE going to do this.
Do you Believe?
#FPWRbelieves