FPWR's 2017 family conference was our largest conference yet. With the theme Dream, Believe, Achieve, it attracted more than 230 PWS parents, grandparents, children, clinicians and researchers.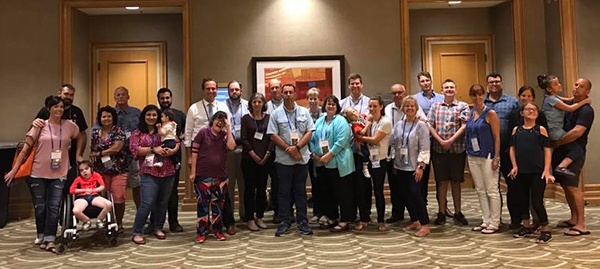 Parents of children with SYS
This year was particularly special as we welcomed into our family a new group of parents, whose children have a small mutation of the Magel2 gene (found in the PWS region of chromosome 15) resulting in Schaaf-Yang syndrome (SYS). While only 100 SYS patients have been identified, this small group of movers and shakers is ready to take action and join us in our mission!
---
"It was such an honor to meet everyone at the conference this last weekend. I feel so much more empowered as a newly diagnosed family of SYS, and I'm ready to help make a change. I've spent the morning finding and contacting medical professionals to let them know of SYS, raise awareness, and hopefully lead to more diagnoses."
— Conference Attendee
---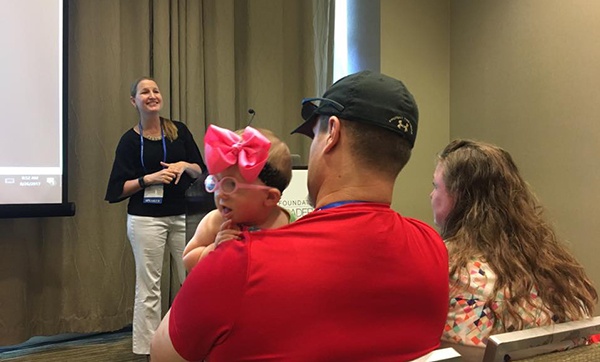 New PWS parents in Q & A with Dr. Jennifer Miller
Conference sessions included clinical trial updates from Alize, GLWL and Soleno, clinical presentations covering endocrinology, orthopedics, GI, speech and feeding, social functioning and, for the first time, a town hall session with the FPWR research team allowing participants to interact with the team and ask their pressing research questions.
---
"Hard to put into words our experience at The Foundation for Prader-Willi Research conference this weekend. We met so many wonderful families, heard from scientists, doctors, and researchers who are dedicated to helping our kids have an independent future and live FULL lives. Science is amazing. Community is amazing. And hope is inspiring. I can't wait to do more."
— Hope for Henley
---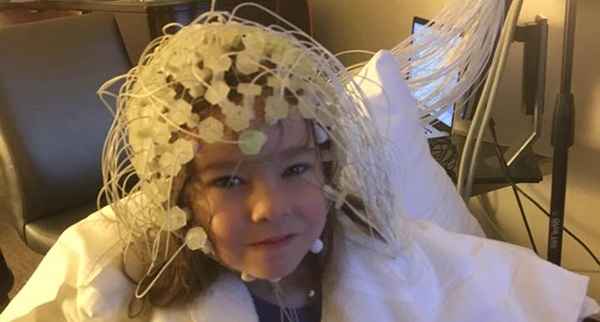 Child participating in eye-tracking study
There were several opportunities to participate in clinical trials at the conference. In one opportunity, Elizabeth Roof and her team from Vanderbilt University trialed 'eye-tracking' technology with children ages 3-16. This interesting technology may provide a new, objective, end-point for evaluating food related behavior in clinical trials.
---
"The FPWR Conference: where the researchers literally come to you! Emma participated in an eye tracking study to help figure out if there may be a way to better determine onset and levels of hyperphagia! So cool!"
— Teresa Walker
---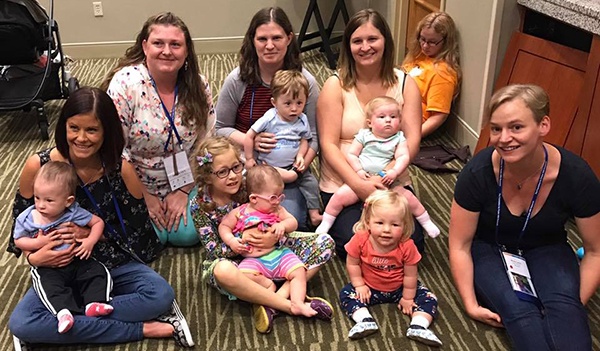 In between sessions, parents made new friends and connected with old. They shared stories of their challenges and their hopes for their children.
---
"Such a fantastic time at the FPWR conference with our PWS family! Such a great weekend of sharing the newest research, telling our PWS stories and building hope together! Already looking forward to Vegas 2018!"
— Laura Miesle
"It has been such an amazing experience getting help and getting to help others. We got the chance to teach a family about bolus feeding. Finally meeting each other in real life and bridging the gap from Facebook to in person. Knowing that you just established a life long connection."
— Mary Howard
---
While we can never replace the experience of attending a conference, thanks to Blake Brenneman, we did have the opportunity to record many of the sessions and will make them available for you over the next several weeks. Watch your email inbox and Facebook feed for these informative videos!
"By far, some of my favorite things from the weekend at the FPWR Conference ..."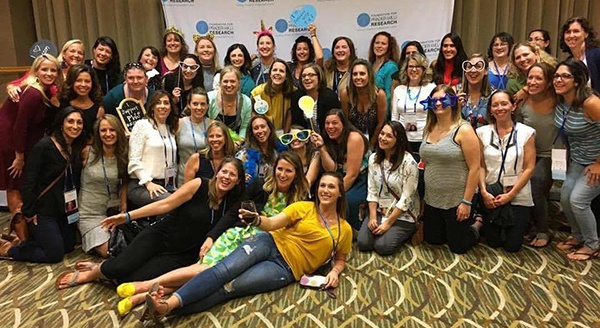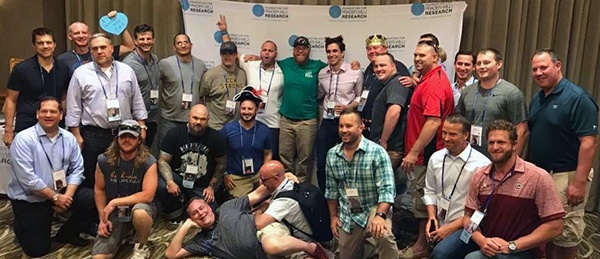 — Gwyneth Jones