A special contribution by guest blogger Felicia DiMuccio
Growing up, I was never quite sure what I wanted to be, but I always knew I wanted to be a mom. Finding out I was pregnant with Siena was a dream come true, and I couldn't wait for her to enter the world. My pregnancy was normal, and all the testing I had done confirmed that I was carrying a healthy baby girl. All of that changed on September 11, 2012.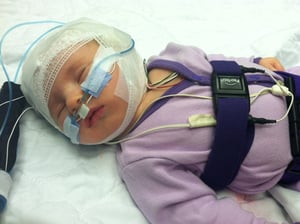 When Siena was born, our dreams of having a healthy baby were shattered. She was lifeless. Her skin was gray and the umbilical cord was extremely short. She didn't cry, and no one knew what was wrong. The doctors and nurses quickly took Siena away and I didn't see her until later the next day. She presented with low muscle tone, a very weak cry, and feedings were a challenge due to a poor suck reflex.
We left the hospital 4 days later, without any answers. We were instructed to see a genetic specialist at Boston Children's Hospital for testing. Five weeks later, Siena was diagnosed with Prader-Willi syndrome (PWS). The next few months were some of the very darkest months of my life. While I thought I was prepared for motherhood, nothing could have prepared me for this. Caring for a special needs child is the hardest thing I have ever done. The constant stress, guilt, fear, sadness, pain, anxiety, and hopelessness I felt was beyond excruciating.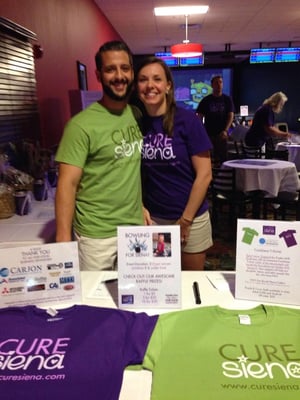 After the initial shock of the diagnosis (and the horrifying information we found on Google), my husband John and I decided that we were going to do whatever it took to give Siena the best life possible. With little research, we found the Foundation for Prader-Willi Research (FPWR). The research they were funding looked so promising, we knew we had to get involved.
Connecting With Other Parents
When Siena was only 8 weeks old, John attended our first FPWR conference in Philadelphia where he met many other amazing families with children with PWS. When he came home, his entire outlook on our life with PWS had completely changed. He couldn't stop talking about the incredible research happening in the PWS world, the friendly people he had met, and all of the knowledge and resources he had gained from the meetings. After that, we connected with parents from the PWS community online through social media, and they helped us work through certain challenges we were facing with Siena. For the first time, we didn't feel alone, and were so hopeful for Siena's future!
Blown Away By the Support of Friends
The first year of Siena's life was hectic — feedings took up most of our day, along with therapy and doctor appointments. Life became a little easier after a couple of years, and that's when we decided to take action and fundraise for FPWR. We started with a bowling fundraiser where we sold raffle tickets for items that people donated, and we sold "Cure Siena" t-shirts that we had made. One of our goals was to spread awareness in any way that we could. A local newspaper published a story about Siena and PWS, and our local news channel came to our home to do an interview. We were talking about PWS to EVERYONE. People were so kind, and wanted to learn more. We were blown away by the support of our friends and family, and even strangers that wanted to help in any way that they could. The support of our community inspired us even more to continue to fundraise.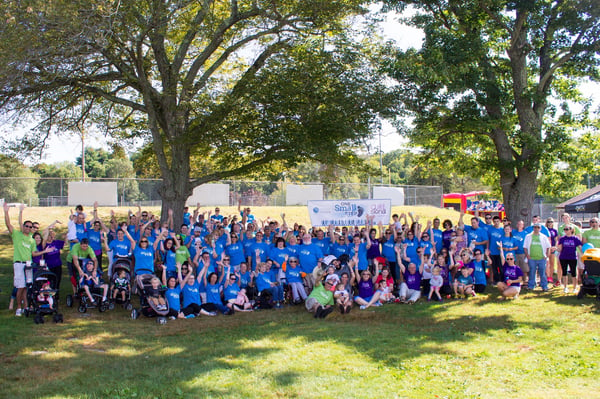 Doing The Best I Can For My Daughter
We had yard sales, steak fry dinners, Crossfit gym fundraisers, and One Small Step walks. We had fun, raised awareness, and gained so much hope raising money for research that will someday change Siena's life. Being able to contribute to ground breaking research through our fundraising has been the most empowering thing I have ever done. It makes me feel like I'm doing the best I can for my daughter, and even though I know it's not my fault that she has PWS, it makes some of that guilt go away.
I wish that during those dark times in the first year I could have had a glimpse into what the future looked like for Siena. She is only 7 now, but she is so much more than I could see when she was an infant. She is happy, smart, beautiful, funny, loving, and she works so hard. She challenges me in new ways every single day, has taught me patience, and makes me so proud. She makes me a better mom, and an even better person. We fundraise, because she is worth it. She is worth every bit of hope that FPWR gives us for her future.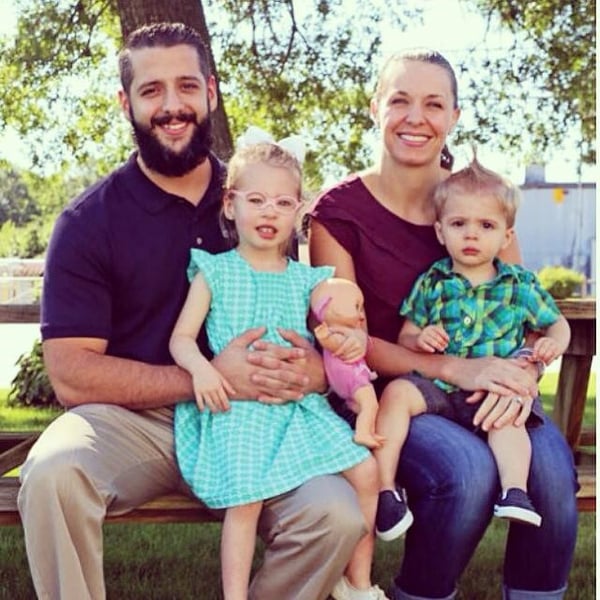 Share your story of hope via our Stories of Hope questionnaire.