A special contribution by guest blogger Laura Hollatz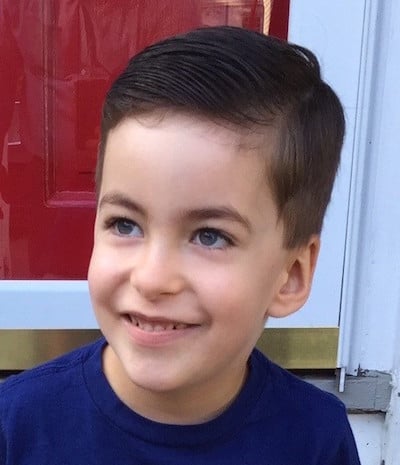 I am a dreamer. Always have been, and always will be. When I was a little girl, I wanted to be Wonder Woman. I also dreamt of living in a huge castle with all my friends that was made out of candy. I actually still dream about this, at least the castle and candy part. I could also fly and be anywhere in the world in under a minute. Yep, the good ole days when the sky was the limit. Dreams are good. A part of all our consciousness. They propel us to be the highest version of ourselves.
I know I never dreamed as much about my life, and what was to come, as vividly as I did when I found out I was pregnant. I dreamt countless scenarios on many different days in a hundred different ways, of who our unborn son might be, and the heights he would reach. Maybe he would inherit my husband's three point shot and become a professional basketball player, who also happened to be President of the United States. Better yet, maybe he would catch some of my wit and be the first toddler host of the Tonight Show.
I can assure you, not one of these dream scenarios had anything to do with Prader-Willi syndrome. In fact, like so many of us, I had never heard of it. When I received my son's PWS diagnosis, and a list of 20 things that he would never do — including never having children, never feeling full after eating, or, just for fun, never being captain of the football team — my hopes and dreams were dashed in a heartbeat. In one breath, everything I had hoped for my child had been crushed by this harrowing diagnosis. And I let myself be crushed. How could I not be when everything had gone so wrong?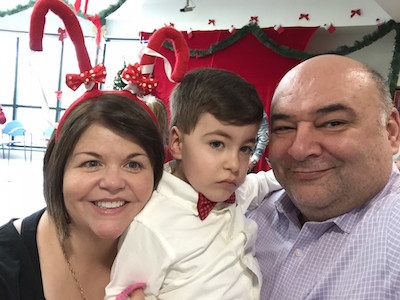 If I could go back I would tell myself positive things, and take other roads rather than the winding paths that led to loneliness, desperation and isolation. It was so hard in the beginning. It was a long 3.5 months in the NICU. During that time, I prayed for one simple thing — I asked the heavens above to grant my son a chance at life. And if he was given that chance to live, my husband and I would take care of the rest.
A chance is exactly what he received. A chance to be the best version of who he could be. I also noticed something was happening to me. As I started to watch my son become a little bit stronger and more awake every day, I slowly started fighting my way back out of the hole I had buried myself in.
Instead of being told that our son would basically amount to nothing, I wish they could have told us about all the wonderful things he would do. How he would have the greatest little giggle in the history of giggles, and how loving he would be, despite everything that was stacked against him. How he would learn his numbers and colors and be able to learn just like the other kids, just in his own time and at his own pace. That, despite so many issues with low muscle tone and numerous orthopedic surgeries, he would walk just before turning four. A feat for anyone who had been through what he had been through. He would do everything, in his own time.
The problem is no one is going to tell us this in life. So let me be the one to remind us all. We have to know there is always room for faith and hope, even when the times are the toughest, and it seems there is no expectation or dream of a better day on the horizon. Never let anyone, or anything, count you out or take your dreams and annihilate them. I realized that only I could give permission to someone or something else to do this. PWS does not define my son or our family. PWS could not and will not take away my family's hopes and dreams. Myles is more than his diagnosis. He is more than any one sum of his parts. By watching him overcome insurmountable odds, I was able to dream again.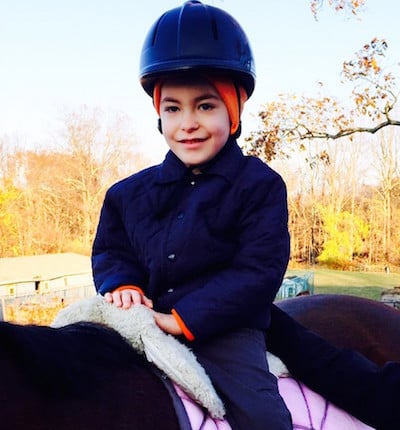 And this time the dreams are bigger and mightier than anything I dreamt about before he was diagnosed. They are just a little different now. And different is okay — it's actually great, in fact. It's just not what I was expecting, and it took me a little time to figure this out. There is a freedom and power in my knowing that I was knocked down, but not out. As long as there is love in my heart, I could still dream my wildest dreams for him. Suddenly, things didn't look so grim anymore. There was light in the tunnel I had created for myself. I'm teaching him to dream and go for whatever he wants to be. With hard work and determination, the sky is once again the limit.
PWS now has become part of my dreams. The dream of finding a cure. The dream of the amazing friends we have made, near and far. The dream that one day our children will live with no hunger and our kids will be free of this despicable anomaly. The dream that my son can be whoever he wants to be, in spite of PWS and all the challenges it represents. The dream of one day knowing that my family, and all the families who fight along with us, will one day see our dreams become a reality. For me, there is no better dream that I could imagine.
Do you have a story of hope to share with others about your experiences with PWS? Send it to us!