A special contribution by guest bloggers Amy and Bob Chipetz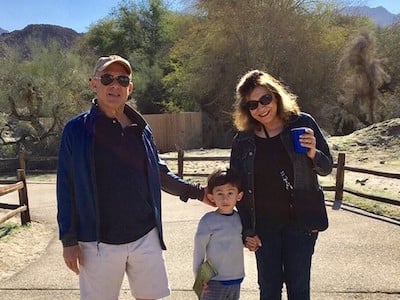 Brandon will be 5 years old on May 24. We remember seeing him, our first grandson, shortly after birth. We were all so elated of the arrival of our daughter and son-in-law's firstborn. Within 24 hours, concerns emerged about Brandon's sucking reflex which led to his eventual transfer into the NIC unit.
Everyone was simply ecstatic when he was discharged home 10 days later, and the struggle to get him the nourishment he needed given his feeding difficulties began. Brandon was a month old when the genetic testing returned with the diagnosis of PWS.
It's difficult to put in words the many emotions one experiences when faced with the reality of a diagnosis that is foreign to you, what it means for the future, and what it means for everyone in the present. Since the future was not something we could envision, our focus was on the present. We hoped and prayed for resilience for all of us, but especially for Samantha and Dan, Brandon's parents. We knew that what Brandon needed was for us to be strong and to have hope. Sam and Dan were both strong and hopeful. They left no stone unturned, getting expert medical attention to help guide them, as well as every service possible to ensure he was nurtured and stimulated.
Due to his mother's advocacy during his first 3 years of life, he literally had every early intervention service that could have been provided in Brooklyn! He had in-home services from physical therapists, speech therapists, occupational therapists each and every day, followed by horse therapy and aquatic therapy when he was old enough for them. His parents taught him to sign and spent mealtime with flash cards to reinforce words and images. They stayed grounded in the present, remained steadfast in their actions, and believed in Brandon's future and all he could achieve.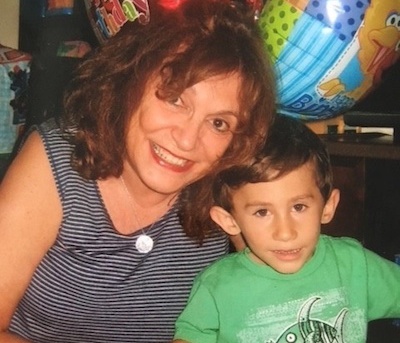 When we think about these past 5 years and where Brandon is today, we are amazed, proud and awestruck! As he approaches his 5th birthday, he is our shining star, our love bug, our hero. He's happy, he learns new things every day, he's loved and he returns that love so very completely. When he smiles, he melts your heart.
There's so much to be thankful for on this journey with Brandon — medical professionals who are so caring and supportive, a community of PWS parents who are incredibly generous with their experiences and wisdom, family and friends who lend support both emotionally as well as financially to the efforts to advance research.
All of these factors combined help us to be humbled and strong and keep us hopeful about Brandon's future and the future of others with PWS.
Do you have a story of hope to share with others about your experiences with PWS? Send it to us!