A special contribution by Jessica Mitchell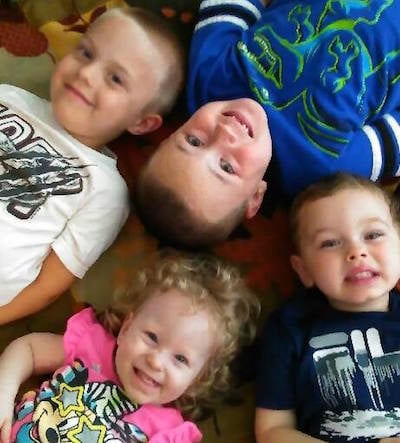 What did you feel when you first heard the words "Prader-Willi syndrome"? Did you feel sadness? Anger? Relief? If you were anything like me, you felt the "normal" slip right through your fingertips. You read the pamphlets the doctor gave you and cried. You Googled — or your husband Googled — and you cried some more. The fear of the unknown struck with so much intensity that it was hard to imagine having any kind of "normal" in your life ever again. I have to give shots to this sweet baby every day? She has to have surgery to insert a g-tube so we can leave the NICU? But, we were supposed to be adding a blessing to the family, not a burden. What will our two boys think about having a sister with PWS? Will they envy her and the attention she receives? Will they feel the burden of having a sibling that's not "normal"?
I think these thoughts are normal for any parent of a child with a new diagnosis. And it's nothing to be ashamed of. You will feel some peace as soon as you throw the unrealistic idea of "normal" out of your mind.
How could I think the family that we had before Whitnee was anywhere near normal anyway? Every day, I have renewed hope and joy for Whitnee. I am so thankful for the journey she's taken us on in the 20 months we've been blessed, not burdened, with her. Every therapist appointment, trip to a specialist, sleep study, and growth hormone shot has been worth getting to see her bring our family together with her amazing laugh and beautiful determination.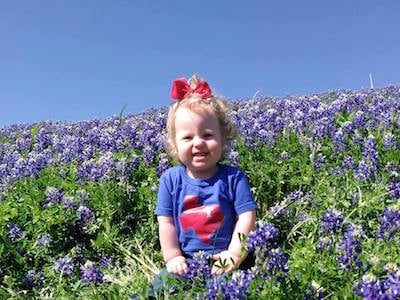 She loves her brothers, and they love her like I never dreamed they would. They cheer her on and applaud each new step. Every night, they help sing to her and distract her while I'm giving her growth hormone shot. They always say "she's so brave, she never cries when she gets a shot!" They are proud of their sister. I'm amazed at how Whitnee has brought us all together and stronger as a family.
The fear still lingers sometimes. How will we cope if she begins to food seek? How will the kids handle her being different when she's in the same school as they are? But now, that fear is overcome by the hope I have for her future. Every time I read new research on how others are striving to heal and help our daughter become the best she can be, I feel that hope rising a little more.
As parents we do whatever we can for our kids to succeed. I never knew how true this was until Whitnee's diagnosis. We can take her to every appointment, try every treatment, help with every therapy, every little thing helps Whitnee be the best she can be. But there are some things we can't do as her parents. We can't discover new treatments for the ailments of PWS. We can't conduct study after study and write paper after paper on the affects of gene mutations and which hormone relates to which behavior.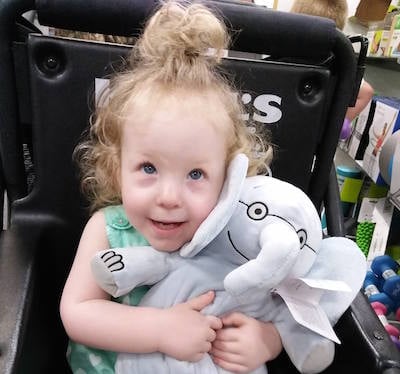 But there are people, to whom we are extremely grateful, that dedicate their work to helping OUR daughter and every other person like her. The least we can do is help raise money for these people to continue helping the PWS community. Our One Small Step page was so easy to set up, taking about 5 minutes, and was easy to share on social media. This page also helped us spread awareness to our family and friends about what PWS is and how is currently affects Whitnee or how it could affect her in the future. Just sharing through Facebook allowed us to raise a couple hundred dollars and some of that was matched by a generous donor in May, during PWS Awareness Month.
I'm grateful for FPWR and what they do and I'm so happy that we can easily contribute to those who are working to better our daughter's life. Every time I walk in the door and see her face smiling at me, I know that nothing in this world will put her down. She may have a diagnosis of PWS, but our family would not be the same without her. She has proven to be ten times the blessing I expected from a child without a diagnosis. This new "normal" is greater than what I could have dreamed.