A special contribution by One Small Step host Bailey Beasley
"Something came back on the microarray."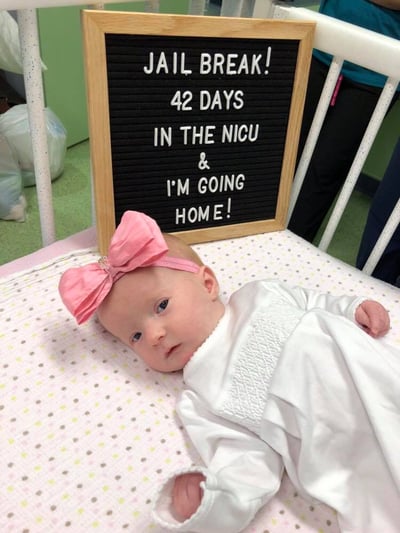 We had just landed after being care flighted to a large children's hospital. We had been in the NICU in our hometown for two weeks with undiagnosed low tone and poor feeding. Now, our Catherine was fighting for her life against bacterial spinal meningitis and the neonatologist was telling me that if she survived there was worse news. The next morning we receive a preliminary diagnosis: Prader-Willi syndrome. The doctor listed all of the problems our precious baby would face and when she explained the hunger I lost it. It sounded like a life sentence of misery. Would my baby ever be happy?
I found myself begging God to spare her by a miracle or by taking her from us if her entire life was going to be full of suffering. It was a desperate prayer of a mother who loved her baby fiercely and was willing to suffer an unbearable loss to spare her precious daughter. It was also a prayer of person who didn't know the whole story and I'm so glad she is with us today! I've long believed that our capacity to experience deep joy is equal to our capacity to abide with grief.
Fighting Together for Our Kids
Diagnosis day was the hardest day of my life but every day since has had moments of more intense joy than I've ever experienced before. Milestones are sweeter, snuggles last a little longer, and Catherine is making us better every day. I'm stronger because of her strength. I'm a better mother because she is mine. She is a beautiful, amazing child and she is incredibly loved.
Soon after hearing Catherine's diagnosis, my husband and I decided that we would fight relentlessly to make sure Catherine had a full, happy life. We didn't know if it was possible but we were determined to try. Once we found FPWR everything changed. Other families were fighting too! People were researching and trying to find ways to help our kids. We didn't have to cross our fingers and hope.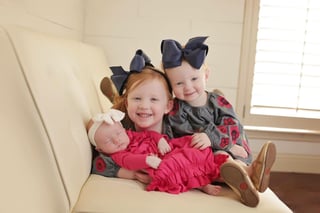 Thanks to the brave families who went before us, there were new treatments and options. Brave families who were willing to try new drugs and participate in trials to make their kids' lives better. Their kids seemed happy and fulfilled. The long-term prognosis for those with PWS is far more hopeful than ever before because of their bravery! We knew from then on we would be active in raising funds for FPWR.
Tell Your Story
Catherine's best hope to live life full lies in a medication to eliminate hyperphagia. The donations we raise will fund the innovative research that changes her life. Fundraising is easy! Tell your story, let people see the struggle and the joy of raising a child with PWS, and give them a concrete way to help. We raise money for all families fighting PWS today, for the families that will hear this diagnosis in a NICU tomorrow, and of course, we raise funds for our beautiful, amazing Julia Catherine. We believe that together we can give everyone with PWS a chance to live life full!
Do you have a story of hope to share with others about your experiences with PWS? Send it to us!