A special contribution by guest blogger Natalie Brenneman
Evan emerged into the world lifeless and blue. I remember watching my husband shifting back and forth on his tiptoes behind the medical team working to resuscitate him. "It's a boy!" he finally shouted from across the room. Twenty minutes later, our nurse handed Evan to me. "He's ... I ... he," I tried to find the words to tell her what she already knew — Evan was struggling for breath. I handed him back, she placed him in an isolette and quickly wheeled him to the NICU.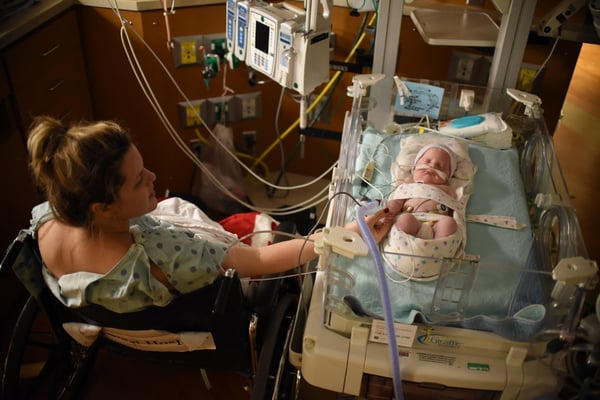 Long days passed without progress. "At 48 hours old, term babies that need oxygen and feeding tubes aren't just dealing with traumatic delivery. Something else is going on," the pediatrician explained. Extensive testing began. At four days old, Evan was taken by ambulance to the children's hospital downtown.
Evan was discharged a few days shy of his first month. The genetic test results were read to me over the phone. "Prader-Willi syndrome. It's rare. Do you need the spelling?" When we met with genetics, we were told that our child would not live independently, would suffer from exhaustive anxiety, and as he grew, no matter how much he ate, debilitating hunger would plague him. We were devastated. It seemed so unfair that our newborn had this life-threatening, life-long sentence.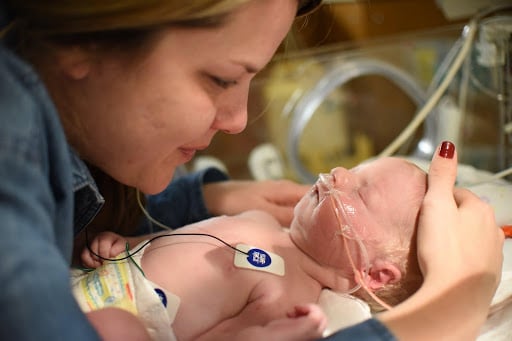 Evan's first year was dark, scary, and overwhelming. We were learning to be parents and learning how to manage a syndrome we had not heard of, juggling weekly hospital trips, therapies, feeding tubes, and new medications. I obsessively scoured the internet. I learned about the Foundation for Prader-Willi Research. FPWR provided hope we desperately needed. We learned about innovative research and connected with families who were passionate about eliminating the challenges of PWS through research.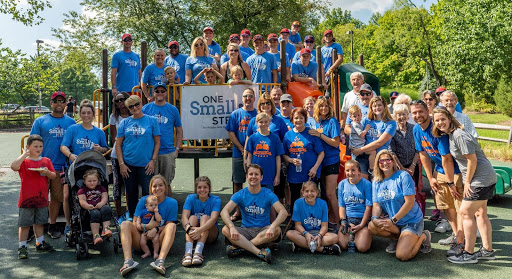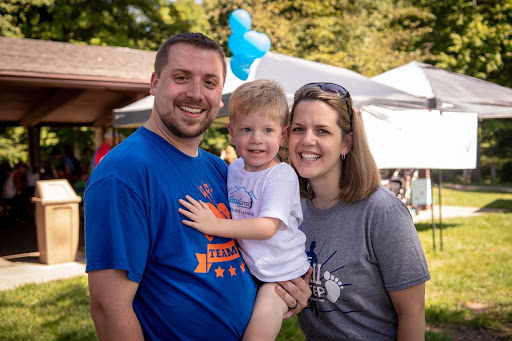 The drive radiating from these families inspired us to get involved. It was contagious — we knew we had to do something. We decided to fundraise. The decision to fundraise felt both easy and hard. Easy because we wanted to expedite the research that would lead to treatments for PWS, and hard because we had absolutely no fundraising experience (not to mention, I'm a shy, introverted person by nature, so soliciting money from people is way out of my comfort zone). Our dream to help find treatments outweighed any discomfort, and we dove in.
We have tried several different types of fundraisers - baby bets, a woodworking class, garage sales, March Madness pools, birthday parties, and the annual One Small Step walk we co-host alongside the Walker & Peden families. Every fundraiser, I think, "If one person learns about PWS, this will have been worth the effort." We are continually blown away by the support of our community, family, and friends. Evan has expanded and brought our circle closer together — a circle that actually thanks us for providing a platform that allows them to get involved with our mission. Fundraising has been both healing and empowering, and because our momentum is strong, we are motivated to keep going!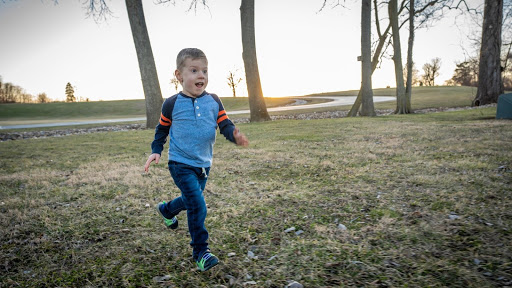 Evan is now 4 and thriving. I wish I could go back in time to our grim NICU days and tell myself how much joy he would bring our family. He is outgoing, loving, active, and determined. He loves jokes and learning about big vehicles. He is so much more than his PWS diagnosis. We are infinitely proud of him.
While some challenges of PWS are behind us, new challenges are emerging. We are optimistic that treatment is near, and when it is found, I want to be able to say "We helped make that happen!" Through our small but mighty PWS community, we believe this dream is well within our reach.
Share your story of hope via our Stories of Hope questionnaire.