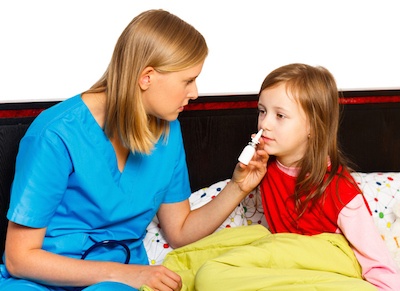 Researchers are making progress in evaluating the potential therapeutic benefit of oxytocin for PWS. However, many questions remain.The biological mechanisms and role of oxytocin in neurobiology are very intricate and complex. A new study funded by FPWR aims to identify genetic factors contributing to how different people with PWS respond to oxytocin therapy differently.
Oxytocin 101
Oxytocin is a hormone that plays an important role in numerous human behaviors including mother-infant bonding, trust, optimism, social interactions, and appetite. There is also evidence that oxytocin signaling plays a role in neurodevelopment in early infancy, contributing to long-term social and cognitive abilities.
Oxytocin for PWS
There is strong evidence in animal models to support the possible therapeutic benefit of oxytocin in PWS. However, clinical trials in humans have yielded mixed results so far.
Researchers continue to push forward, trying to determine what the potential benefits are, and how to best measure them. Other questions include appropriate dosing, timing of treatment, and possible side effects. There are many variables that could be contributing to the complex and mixed clinical trial results. These include drug formulation, dose, age of the PWS patient, nutritional phase, genetic subtype, and others.
Dr. Daniel Driscoll at the University of Florida is working to determine if there are genetic factors contributing to how different individuals with PWS respond to oxytocin therapy. The project is titled Evaluating Factors That May Affect the Efficacy of Intranasal Oxytocin Treatment In PWS.
Specifically, Dr. Driscoll's team will determine if there are genetic variants in the components of the oxytocin pathway among individuals with PWS that might impact how well an individual responds to oxytocin therapy. These variants affect how many oxytocin receptors are expressed, how sensitive the receptors are to oxytocin, and how much oxytocin is circulating in the blood.
Such differences could help explain why some individuals with PWS respond positively to oxytocin therapy, while others do not. Determining the biological mechanism for "responders" vs. "nonresponders" would help inform appropriate dosing, and would guide personalized treatment with intransal oxytocin for individuals with PWS in the future.
For more information, check out FPWR's FAQ on oxytocin and PWS.
For updated information on PWS clinical trial opportunities and to sign up for a monthly PWS Clinical Trial Alert, visit the
PWS Clinical Trials page
.