A special contribution by guest blogger Jennifer Lee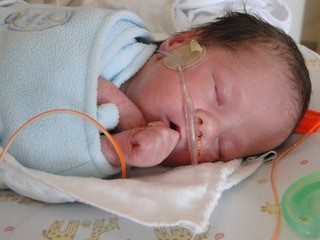 Three little words changed our lives forever: Prader-Willi syndrome.
Jhett was 23 days old. He had spent his life to this point in the NICU. We knew we were testing for PWS, and due to my research via Google, I knew how my family's life was going to change with a positive diagnosis. And so the time came. I, alone by Jhett's bedside, was told of the confirmation of PWS.
From 'All the Things Jhett Would Never Do' ...
I listened to the doctors as they told me all the things that Jhett would never do or become. "Lock your cabinets immediately on discharge from the hospital. Do all you can to save your marriage, as it will fail." We were led to believe that Jhett's siblings would live a life that we never could have imagined, that we would be consumed with Jhett and all his needs, and that his brother and sister would feel cheated and have resentment.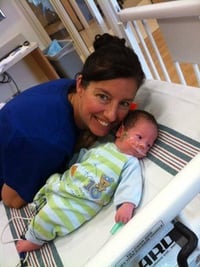 And four days later we discharged to start our life as a family with PWS.
... To Connecting to Other PWS Parents
Thankfully, I immediately connected to other parents through social media. Those who have traveled this journey before. I looked at their pictures on Facebook and felt relief. These children didn't look like the pictures I had seen on my Google research. They were happy, healthy. Their moms were smiling in pictures. Siblings were happy and memories were being made. I learned quickly that our journey with PWS could be what we as a family made it. Our vision of Jhett changed from a kid who had PWS, to one who is living with PWS.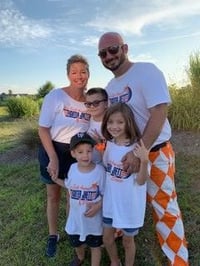 We made the decision pretty quickly that we needed to fight for Jhett and our family. Jhett was just 3 months old when we started planning our first Fighter Jhett Classic, Charity Golf outing. The decision to fundraise allowed us to feel like we proactively were helping Jhett and his future. To this day, it allows us to feel empowered. It allows us to feel the support of friends and families and at times just complete strangers, who hear our story and want to help. And most importantly it allows us to raise awareness.
A Decision to Celebrate Our Life With PWS
We made the decision to change our view of how PWS would look in our household.
And so almost 7 years later, I can say we celebrate our life with PWS. We celebrate because of the love and support we have from friends and family. We celebrate in knowing all the PWS families who fight alongside of us. We celebrate because our life is nothing like we were told it would be.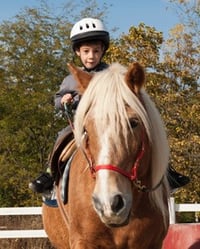 We celebrate because he has far exceeded what the text book diagnosis, taught the doctors to say. He walks and runs, and dances. He rides a bike and horse named Duke. He talks, argues, and sings. He is safe in a well-controlled food environment. We celebrate because Jhett is loved by many and is happy. All of this made possible by advancing the treatment plan and interventions for those living with PWS.
Jhett and our PWS journey has been a blessing. Jhett has taught us all so much about differences, acceptance and how to love every one. We are all so fortunate to know him and follow him on his path through PWS.