A special contribution by guest blogger Lindsey Larson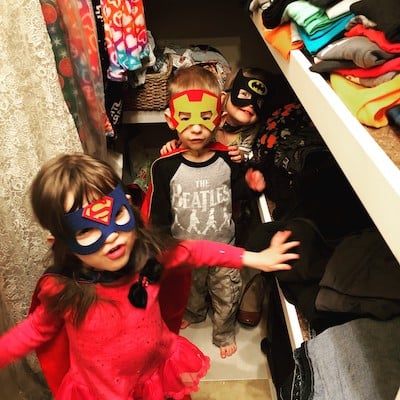 Elliot earned the nickname "hero" before he was even born. I was 20 weeks along with our triplets, and I had noticed our only boy (Elliot), hadn't moved in quite some time. Concerned, I called my maternal fetal specialist and she had me come in to check things out. Luckily, Elliot was doing just fine, but I was promptly admitted to antepartum for the remainder of my pregnancy. My body was showing signs of early labor, which needed to be halted as soon as possible.
Elliot saved our family that day.
We now recognize that lack of movement as a characteristic of low muscle tone. Without that, we may not have caught the signs of early labor in time to stop it and save all three of our babies. Our hero. I didn't realize then just how much he would live up to that nickname.
When Elliot received his diagnosis of Prader-Willi syndrome at three weeks old, we didn't know what to expect. We were fearful and anxious about his future. At the same time, we were thankful to be his parents. Thankful for my background in special education; thankful for a supportive family and community; and thankful for the courage and resources to seek out a competent medical team to handle the myriad of issues PWS can bring. What we are most thankful for is Elliot. He continues to astound us with his strength, intelligence, humor, and love.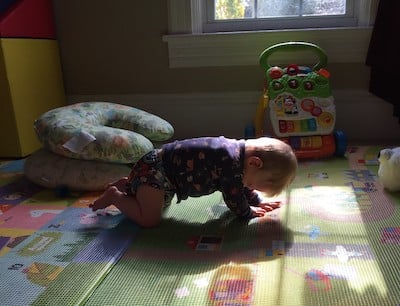 Elliot's perseverance and determination amaze me. His entire life, he has watched his sisters, Hannah and Gwen, passing typical milestones, usually at the same time. What I didn't realize is that while he was observing their rolling, crawling, and babbling, he was also learning.
We would catch Elliot in corners of the house working on these skills alone. As soon as we rounded the corner and shrieked with joy over his accomplishments, he would immediately stop and seemingly pretend that nothing notable ever happened. When he was ready, he would flaunt his newly refined skills with pride.
Even now as a Kindergartener, Elliot continues to sneakily master new skills on his own timeline. We joke that he was meant to arrive as a triplet, because he has always looked to his sisters as models for growth. If they can do something, you can guarantee that Elliot will be doing the same thing on his own terms. Our hero.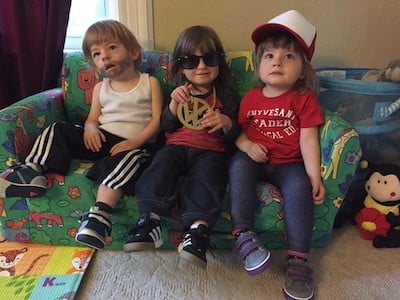 Because we believe in Elliot, we also believe in the potential for PWS research to help those like him lead full, independent lives. We're not sure what the future holds for him, but we want Elliot to have the option to choose his future, something not always afforded to those living medically complex lives. Raising funds for the Foundation for Prader-Willi Research helps us connect with other PWS families, stay informed about current research, and build a local support system for Elliot within our community.
We are incredibly thankful for each and every donor who believes in FPWR's mission to help those with PWS to live life full. While we know that new challenges will always present themselves along our path, we also know that the future has never been brighter for people with Prader-Willi syndrome due to medical advances.
If I could go back in time, I would tell my past self not to fear Elliot's future. I would tell Lindsey that her baby boy will be determined, brilliant, loving, and strong. That he will be her hero.
Every year we celebrate our hero and we invite you to do the same! Save the date for our Live Life Full fundraiser Sat., Sept. 11th, 2021 at Native Trails Winery in Lewistown, IL. We hope we will see you there!