Need help getting started?
Have an idea and you are not sure where to start? Contact us! Our team is here to help you with your fundraising efforts! Simply fill out the form to the right or contact us directly at 888-322-5487.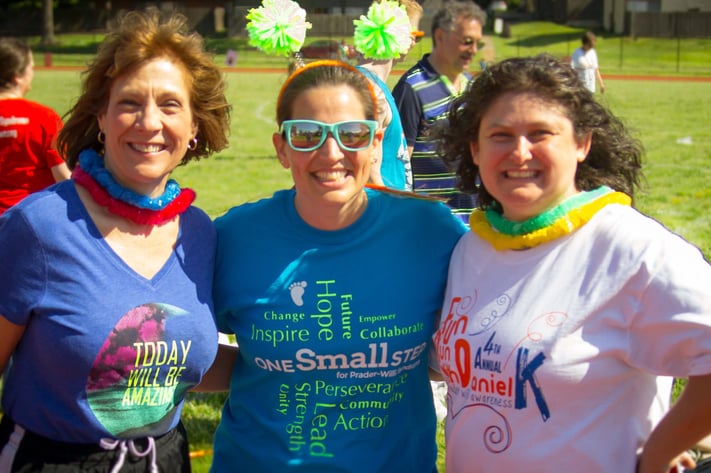 Since 2003, with the support of thousands of donors and fundraisers, FPWR has invested millions of dollars into critical PWS research. We have energized the field of PWS research, developed tools that have been used in labs around the world and have attracted nearly a dozen PWS clinical trials. We have much to be proud of in our accomplishments but much work left to do. Until treatments have been found that eliminate the challenges of PWS, we must continue on.
Our work is only made possible by the incredible movers and shakers who take action for PWS research. When you fundraise for FPWR, your dollars:
Support innovative gene therapy research
Investigate novel PWS treatments
Improve clinical trial measures
Generate critical knowledge of PWS
Develop new therapeutic approaches
Repurpose existing drugs for use in PWS
Improve standards of care for people with PWS
Develop resources that facilitate FDA review of new treatments for PWS
And More!
Here are just a few ways you can take action and support life-changing research.
Take Action doing what you LOVE!
Whatever it is - music, running, cooking, or hosting parties - you can now raise funds to help our loved ones with Prader-Willi Syndrome by supporting life-changing research. Run a race. Host a chili cook-off. Organize a kickball tournament. Or get creative by dedicating a birthday, climbing a mountain, or singing 80's rock ballads for donations. If you have a fundraising idea, we can support you! Click here to get started!
One SMALL Step
Taking One SMALL Step has never been easier! Host a walk, join a team or simply create a fundraising page, when you fundraise through ONE SMALL STEP, you directly impact vital research, collaboration, and life-giving clinical care programs for people around the globe suffering from the symptoms of Prader-Willi syndrome. Take One SMALL Step with Us!
Attention Runners – You can join us for the NYC Marathon or other races!
Runners from around the world join Team FPWR to raise funds and awareness for Prader-Willi syndrome. This special team is made up of passionate and committed individuals seeking to make a meaningful difference for the Prader-Willi community. Run the NYC marathon or join us for a running event of your choice anywhere in the U.S. Learn More!