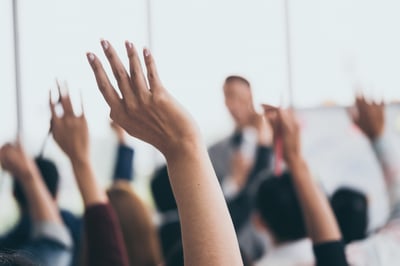 Treatments for Prader-Willi syndrome are urgently needed. Today, we are closer than ever to the treatments for which we have been waiting, but we need all hands on deck to ensure our efforts can take us to the finish line. Here's why.
The Cost of Clinical Trials
While approximately 7,000 rare diseases have been identified up to this point, only 500 drugs have been approved by the FDA to help treat the more than 350,000,000 individuals affected by rare diseases worldwide. It's neither easy nor cheap to bring a drug to market, and the risks are even higher when it comes to drug development for rare diseases.
As you can imagine, the FDA has rigorous protocols that every company must follow in order to bring a drug to market. This process is very costly, with estimates ranging from $1 billion to $2.5 billion. Furthermore, only one in 20 drugs are successful once they enter Phase I trials, a fact that is not widely publicized.
Before a drug can even begin human clinical trials, it must first be proven effective in pre-clinical testing and go through extensive toxicity testing. Only after significant pre-clinical testing will the FDA allow the drug to go into a Phase 1 trial.
Phase I trials are designed to determine drug safety for humans — in practical terms, what benefits and detriments the drug might have. In rare disease trials, the study size is generally small, with normally only 10 to 15 participants, and the studies are relatively short in duration. The results of the Phase I trial are submitted to the FDA and, if they're acceptable, a Phase II trial is sanctioned.
In a Phase II study, the number of participants generally increases, and the company is looking for a response, i.e., the percentage of participants who experienced a positive response from the drug. If the study data shows the drug is addressing the study endpoints, the results are submitted to the FDA, and if they're acceptable, a Phase III trial is sanctioned.
In a Phase III study, the number of participants is greatly increased, usually to 100 participants or more, depending on the size of the disease population. The end game is to have a significant number of those participating (60–75%) hit the expected endpoints, such as a reduction in hyperphagia or reduction of anxiety. These are very high hurdles to meet; by this point the drug company has often invested $1 billion or more.
When Trials Aren't Full, They Risk Failing
By now you're probably asking, "what's your point?" As a result of the advances in the science and the work of FPWR, today there are several clinical trials enrolling individuals with PWS. We know that treatments are extremely important to not only you and me, but the entire PWS community. However, with fewer than 20,000 people with PWS in the United States, PWS is not a huge market for a company, and none of the companies conducting trials are large pharmaceutical companies with deep pockets. All of the companies are relatively small, with limited financing available. In order to present to the FDA, they must fully enroll their trials with participants.
Each month that goes by without the trials being full equals additional dollars needed to get the drug across the finish line. This is why it is so important for everyone in our PWS community to consider participating in a clinical trial. I would consider it a tragedy if any of these trials fail to accrue the needed patients, the company exhausts their financing, and the trial never gets a chance to get to the finish line!
You can learn more about the trials that are currently enrolling at fpwr.org/pwstrials. People with PWS as young as 4 years old can participate. Please consult with your doctor and strongly consider participating in the trial that seems most appropriate for your loved one. Do this for the sake of your loved one and the entire PWS community. We need your participation!
P.S. You do not have to burden yourself with any expenses in order to participate. All companies are paying for travel, lodging, transportation and food, if necessary, and many trials are also providing stipends for your time.