Hello FPWR friends! I'm Lisa Burnett and I am thrilled to share that I've recently joined the FPWR team. I'd love to share a little bit about myself so that you all can get to know me.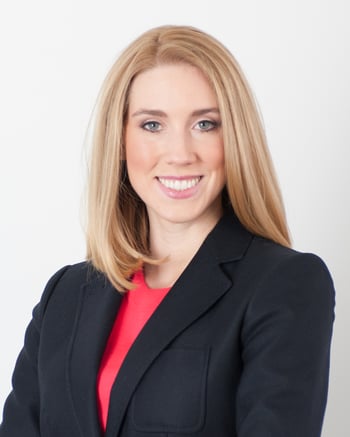 I grew up in Syracuse, NY (lots of snow!) and was lucky to earn an athletic scholarship to play volleyball and study engineering at the Florida Institute of Technology on Florida's Space Coast (beach!). My first encounter with biomedical research was at the Space Life Sciences Laboratory at Kennedy Space Center where I studied the biophysics of amyloid plaque formation. I was delighted to discover that biomedical research appealed to my scientific curiosity so much more than the design of chemical manufacturing plants. Motivated by my grandmother's lifelong struggle with early-onset childhood obesity (much less common in the 1940's than today) and the national uptick in obesity rates, I applied for Ph.D. programs focused on the molecular genetics of cellular metabolism.
I was accepted as a graduate student in Prof. Rudy Leibel's lab and trained under his tutelage at Columbia University's Russ Berrie Medical Sciences Pavilion. My dissertation research focused on the neuro-molecular pathogenesis of PWS using patient cellular (iPSC-derived neuron) and mouse models. Dr. Leibel and I were very grateful recipients of FPWR funding throughout my PhD tenure. We presented our research at some of the FPWR conferences and my interactions with you all – the PWS community – were what motivated me on the late nights and weekends in the lab.
With the help of many amazing colleagues and building on the work of other PWS researchers like Rob Nicholls, we identified a putative deficiency in prohormone convertase 1 in PWS. This finding was exciting not only because it may help us to understand the molecular pathogenesis that may underpin hyperphagia in PWS, but also because it lends itself to potential therapeutic interventions. The expansion of the concept of PCSK1 deficiency to a larger secretory granule dysfunction in PWS cells by Helen Chen, Ryan Pott, and colleagues refines the lens through which we can look to target potential therapeutic interventions.
Again building on the work of others, we also identified cellular-developmental phenotypes in PWS mice and patient cells that may be helpful in defining cellular models for drug screening and understanding the developmental etiology of PWS.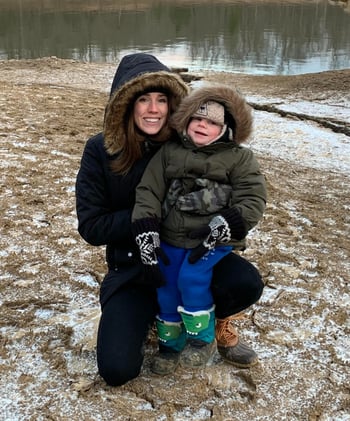 After my Ph.D., I did a short postdoc again with Dr. Leibel at Columbia – and in collaboration with Levo Therapeutics – focused on identifying and testing small molecules that could upregulate PCSK1 in PWS cells.
As I wrapped up my experiments at the lab bench, I really wanted to have a broader reach in the biotech space – and the PWS field was where making an impact most mattered to me. I joined the Levo Therapeutics team as the first official employee and had the privilege of leading their early R&D pipeline – programs that ranged from discovery work all the way up to phase 2. I am proud of the team that was built at Levo and the amazing things that the Levo team accomplished. I am grateful that the experienced and capable team at Acadia Pharmaceuticals is now leading that charge.
I am thrilled to begin the next chapter with the FPWR team as the Director of Translational Research.
At FPWR, I will be working in the following areas:
Working collaboratively with the FPWR team to get the VNS 4 PWS study enrolling and to completion

Advancing a diverse portfolio of genetic and epigenetic therapeutic strategies and accompanying research programs

Determining the best path forward for a potential large animal model of PWS

Working collaboratively with the Research Team to advance our directed research programs

Assisting in the assessment of FPWR venture opportunities
Thank you – to you the PWS community – for your unwavering support of FPWR and PWS research. Because of your support, the field is so much further along than it was a decade ago. While I know that the winding road of research progress is much too slow, I do believe that the future of PWS clinical and basic science research is brighter than it has ever been.