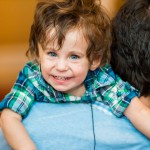 The Global PWS Registry launch is just around the corner! Watch your inbox and our Facebook page for announcements and updates. Hint: a fun challenge is coming your way!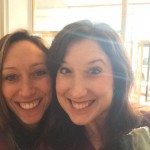 Meet The Hosts of Live Life Full Chicago! Our dynamic event hosts, Katie Larson and Heather Osterman, the volunteer planning committee and the team at House of Blues Chicago can't wait to welcome all of the FPWR supporters for an unforgettable evening! We sat down with Katie and Heather to learn more about their passion behind the party.
Click here to find out why these two incredible women are worthy of, and thankful for, your support! More than 230 people have purchased tickets for this Saturday's Live Life Full Gala in Chicago. Will you be there?

Have You Registered To Take One Small Step?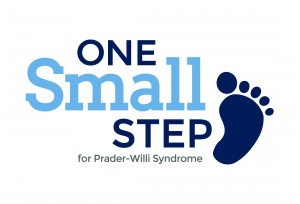 "I am so excited about One Small Step in 2015! We have 61 walks registered as of today and more than $100k raised....what is most exciting for me to see is several brand new hosts taking an early lead in our friendly competition. Our community never ceases to surprise me with their passion and dedication. I think we will easily reach our ambitious goal of $1.6M! "- Susan Hedstrom, FPWR Executive Director Whether you have attended or hosted an event or are new to our community, we encourage you to take One Small Step with us this year! Event hosts are given every resource to make the experience as easy as possible: step-by-step fundraising guides, event planning checklists, your very own fundraising site and access to FPWR staff every step of the way! Over the past 5 years One SMALL Step has grown from raising $250,000 to $1,500,000 a year, becoming the Foundation's primary revenue source for funding cutting-edge research and allowing FPWR to greatly expand our programs. FPWR has become the largest PWS Research funding source in the world - and this is a direct result of your One SMALL Step fundraising efforts! Not quite ready to host a walk? You can create your own fundraising page to support the OSS walk nearest you.

Click here to search the list of events registered in the United States.

Great news! On Tuesday, April 28, 2015, FPWR will team up with BTIG for the 13th annual BTIG Commissions for Charity Day, an event whereby the net commissions generated by BTIG are donated to client selected nonprofit organizations. All-star athletes, top-recording artists, celebrities from film and television and cultural icons join BTIG to raise funds for a variety of charities worldwide, many of them supporting children in need. Since inception of the event, BTIG has donated over US$30 million to hundreds of charities. If you work in the institutional trading space, please use this opportunity to raise additional funds for FPWR. To designate FPWR as the charity of your choice, visit www.btigcharityday.com and click "nominate". Thank YOU and thank you BTIG!

If you are planning to join us in Austin, reserve your rooms now! Discounted rates are limited and almost sold out! You will not want to miss this educational and empowering event! Parents, caregivers and medical professionals are invited to learn the latest in PWS research while meeting others in the PWS community. The two day program includes presentations by Dr. Jennifer Miller, Dr. Jeffrey Zigman and Elizabeth Roof, experts in relevant therapies, and a second day dedicated to clinical trials information! For more details, visit
fpwr.org.

Mark Your Calendars!

Upcoming Events

Live Life Full Gala - Chicago

The Live Life FULL Gala series is expanding with an incredible event in Chicago in 2015! Join us for an unforgettable evening at the House of Blues Chicago. Buy your tickets now! April 18, 2015 - Chicago, IL

Fighter Jett Golf Classic

The second annual Fighter Jett Golf Classic invites you to a fun-filled day of golf to support the Foundation for Prader-Willi Research!
Buy your tickets now! May 2, 2015 - Indianapolis, IN

10th Annual DC Golf and Tennis Tournament

FPWR's annual golf and tennis tournament returns to Belle Haven Country Club September 14, 2015. This spectacular event sponsored by the California State Society includes golf, tennis and awards. All proceeds benefit FPWR's research programs.
Register today! September 14, 2015 - DC Metro - Alexandria, VA

FPWR Annual Conference

Join top experts in the field of PWS including Dr. Jennifer Miller and learn the latest in PWS research while meeting other families in the PWS community. This weekend of education and collaboration is not to be missed!
Register now!! September 25-27, 2015 - Austin, TX

Sadie's Shoot Out

Join us on November 7th as we crush some clay for PWS research! Lunch, raffles and a super fun shoot out await you at the National Shooting Complex in San Antonio.
Register now! November 7, 2015 - San Antonio, TX

For a list of One SMALL Step events, click here.

Big thanks to all of our amazing event hosts!!!!

Watch this video: It starts with One Small Step