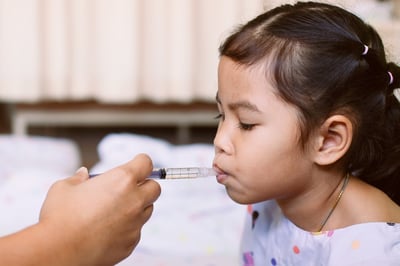 INSYS Therapeutics recently initiated a Phase 2 clinical trial of its cannabidiol (CBD) oral solution for evaluation of safety and efficacy in pediatric patients with Prader-Willi syndrome.

The INSYS study will measure the effect of the company's propriety CBD oral solution on behavior related to hyperphagia. The study is enrolling 66 patients ages 8 – 17 years old at 10 clinical sites in the United States, with results expected in the fourth quarter of 2019. The first trial site is now open. Click here for more details.

"While Prader-Willi syndrome presents a complex constellation of symptoms to address, our study will focus on one of the most challenging, hyperphagia," said Steve Sherman, senior vice president of regulatory affairs for INSYS Therapeutics. "Our formulation of CBD has the potential to be an important addition to the limited range of treatment options for this condition."

In December 2017, the FDA granted INSYS "Fast Track" designation for the company's clinical development program in Prader-Willi syndrome. The purpose of FDA fast track designation is to aid in the development and expedite the review of drugs which show promise in treating a serious or life-threatening disease and address an unmet medical need. "FDA's Fast Track designation will enable an expedited regulatory review process for our proprietary formulation of CBD in the treatment of pediatric patients with Prader-Willi syndrome," said Steve Sherman,

In addition to this Phase 2 clinical trial of CBD in Prader-Willi syndrome, INSYS has also recently started trials of CBD as an investigational treatment for infantile spasms (Phase 3) and childhood absence epilepsy (Phase 2).

Information on this study is available at clinicaltrials.gov.

For updated information on PWS clinical trial opportunities and to sign up for a monthly PWS Clinical Trial Alert, visit our PWS Clinical Trials page.