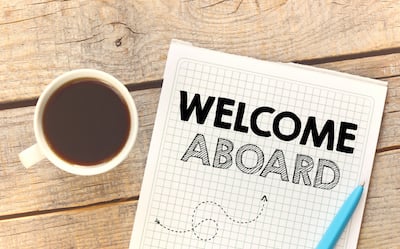 The Foundation for Prader-Willi Research is pleased to announce the addition of ConSynance Therapeutics and Harmony Biosciences to the PWS Clinical Trials Consortium.
The PWS Clinical Trial Consortium was established in 2015 to accelerate clinical trials for PWS by leveraging the expertise and perspective of industry, academia, and patient organizations in order to address the unmet needs of clinical trials for PWS. Since its inception, the consortium has focused its efforts on supporting the development of new endpoints to measure the benefits of treatments against hyperphagia and behavioral challenges in PWS, conducting studies to measure the impact of PWS on caregiver and individuals with PWS and assess caregiver`s perspectives on treatment priorities. As a result, the consortium has produced a short film illustrating the complexity and challenges of PWS on the individual with PWS and their families, published data on the PWS caregiver burden and caregiver's treatment priorities. Most recently, the consortium was granted a Critical Path Innovation Meeting with the FDA.
ConSynance Therapeutics is a clinical-stage drug development company based in Rensselaer, New York developing innovative treatments for non-alcoholic steatohepatitis, irritable bowel syndrome and Prader-Willi syndrome. They are currently moving forward two candidates for the treatment of hyperphagia in PWS: a melanin concentrating hormone receptor 1 antagonist (CSTI-100) and a triple monoamine reuptake inhibitor (CSTI-500).
Harmony Biosciences, LLC, is an innovative biopharmaceutical company dedicated to developing and commercializing novel treatment options for people living with rare, orphan disease with a focus on the central nervous system, including disorders of sleep and wakefulness. They have obtained an FDA Breakthrough and Fast track designation for pitolisant (histamine H3-receptor antagonist/inverse agonist) aiming at treating excessive daytime sleepiness and cataplexy in patients with narcolepsy and are preparing a clinical trial in PWS.
Consynance and Harmony Biosciences join the other members of the PWS Clinical Trials Consortium: Insys, Levo Therapeutics, Millendo Therapeutics, Rhythm Therapeutics, Saniona, Soleno Therapeutics, Zafgen, the Foundation for Prader-Willi Research, the Prader-Willi Syndrome Association, the International Prader-Willi Syndrome Organization, the Prader-Willi France Association, and researchers Drs. E. Dykens (Vanderbilt University, S. Einfeld (University of Sydney), L. Rice (University of Sydney), E. Roof (Vanderbilt University), Hailee Hunt (Vanderbilt Kennedy Center), Jessica Duis (Vanderbilt University, School of Medicine), P. Salehi (University of WA, Seattle Children's Hospital), B. Taylor (Albert Einstein College of Medicine-Montefiore Medical Center), A. Caixas (Autonomous University of Barcelona), C. Höybye (Karolinska Institute), A. Dimitropoulos (Case Western Reserve Univ.), J. Miller (Florida University).