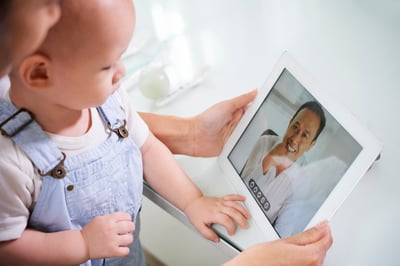 FPWR and the Prader-Willi Syndrome Association | USA (PWSA | USA) have partnered to conduct a study to measure interest in telehealth as a way of increasing access to care from Prader-Willi syndrome specialists. In addition, the project aims to better understand the demographic makeup of the PWS parent and caregiver population, to measure stress associated with traveling for healthcare, and to measure the wellbeing of children with PWS.
Increasing Access to PWS Treatment
"The launch of this study is really exciting," said Paige Rivard, Chief Executive Officer at PWSA | USA. "Not only is it an incredible opportunity to assess the dynamic needs of the PWS community, but it is also a chance for PWSA | USA to partner with FPWR and Dr. Jennifer Miller, a key PWS clinician, to better serve families affected by PWS. Through this study we will gain a deeper understanding of who our PWS community is and how technology, particularly telehealth, might increase access to care and help reduce the financial burden of travel to specialists."
"Telemedicine offers new opportunities to improve the health of individuals with PWS, wherever they live," explained Theresa V. Strong, Ph.D., Director of Research Programs at FPWR. "We're excited to be partnering with PWSA |USA and Dr. Miller to explore how telemedicine can be used in the PWS community."
Eligibility for the PWS Telehealth Study
To be eligible for the study, participants must be 18 years of age or older and be the parent or caregiver of a child with a confirmed diagnosis of PWS. Study participants will be asked to complete a secure online survey and two questionnaires, including a modified version of Generalized Anxiety Disorder 7-item scale (GAD-7) questionnaire. Enrollment for the study is now open.
You can learn more about Telehealth Needs Assessment study or take the online survey here.
A flyer about the Telehealth Needs Assessment can be downloaded here.
If you have questions, feel free to email primary investigator Jennifer Miller or contact her by phone at 352-334-1390.