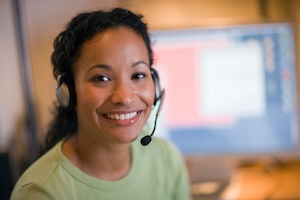 The Patient-Centered Outcomes Research Institute (PCORI) has awarded FPWR $30,000 to support real world data research readiness in the Prader-Willi syndrome community! This support was awarded to FPWR as a Eugene Washington PCORI Engagement Award.

The award will support an in-person workshop as well as a webinar, "Real World Data Research Readiness: Engaging the Prader-Willi Syndrome Community." The workshop and webinar will bring together patient and stakeholder partners in a co-learning environment to inform the development of real world data research in PWS.

"We're extremely grateful for this award from the PCORI," said Theresa Strong, PhD, Director of Research Programs for FPWR. "This project provides an opportunity to educate our patient partners on the scope of RWD research, and to obtain their recommendations and input on priority areas of RWD research in PWS, including identifying and overcoming feasibility challenges."

The project is part of a portfolio of projects approved for PCORI funding to help develop a skilled community of patients and other stakeholders from across the entire healthcare enterprise and to involve them meaningfully in every aspect of PCORI's work.

"This project was selected for Engagement Award funding not only for its commitment to engaging patients and other stakeholders, but also for its potential to increase the usefulness and trustworthiness of the information we produce and facilitate its dissemination and uptake," said Jean Slutsky, PCORI's Chief Engagement and Dissemination Officer. "We look forward to following the project's progress and working with FPWR to share the results."

The Patient-Centered Outcomes Research Institute (PCORI) is an independent, nonprofit organization authorized by Congress in 2010. Its mission is to fund research that will provide patients, their caregivers, and clinicians with the evidence-based information needed to make better-informed healthcare decisions. PCORI is committed to continually seeking input from a broad range of stakeholders to guide its work.