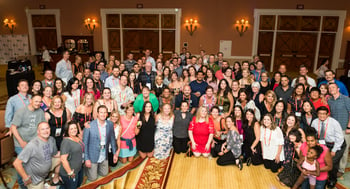 Attending a conference means being around people who get it—they understand the journey you have been on with your child, personally, and with the world. It's like seeing your family when you attend the FPWR Family Conference. Everyone, whether a new parent or seasoned parent, are there to support one another and lift each other up.
Don't believe us? Then hear what past attendees at our conference have had to say: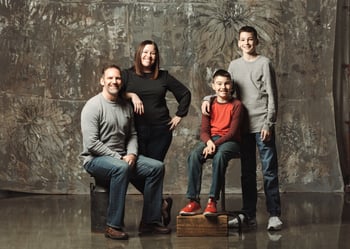 "Getting a diagnosis like PWS for your child is not something you could ever prepare for — the heartbreak, fear, and isolation is a lot to process. In those early years we searched for a lifeline, and we found that in FPWR.

We attended our first conference in 2016, when our son was just 4 years old. The things we learned were invaluable, and the community we found filled us with hope. Every year we look forward to the conference. Being with and learning alongside others who are like us is the fuel we need to keep going. "


- Amanda Dunn, Parent of Aaron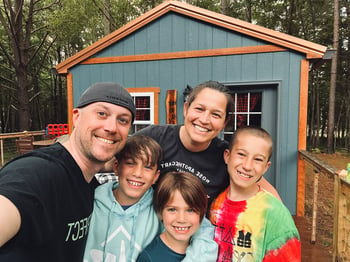 "This October will be our 8th Foundation for Prader-Willi Family Conference. In 2016, we landed in Rhode Island at our first FPWR conference seeking to learn and connect with other families who have been on similar journeys as ours. Our expectations were met and surpassed. We were greeted with warm welcomes, and within the first hour, made connections we knew were going to last a lifetime.

The knowledge gained at our first learning session was heavy, but life-changing. We learned the latest research about Prader-Willi Syndrome and how to help Daniel continue to grow to be a happy and healthy little boy.

After our first conference experience, staff from FPWR and people we met helped us put together our own fundraisers and provided us with tools to teach others about our son's rare disorder. Every conference since, we've had the same experiences- meeting with lifelong friends, making new ones, and continuing to learn and support life changing research that helps Daniel, now 11, thrive emotionally, physically, and educationally.

We are now at a point where we get to share our experiences and knowledge with families, ensuring they are warmly welcomed into the conference and into our special tribe of PWS families. The Foundation for Prader-Willi Family Conference is life changing for everyone - a place to find community and understanding, a place of learning, and a place to find hope.

- Tony Chambers, Parent of Daniel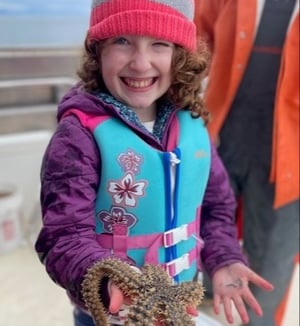 "Attending the conference was a total game changer for our family. The sessions are relevant, thoughtful, and filled to the brink with helpful information, but more than anything, the conference gives us a chance to connect with other families who "get it." There is such power in that!

I leave each year feeling both encouraged and equipped to support Eliza where she is and to advocate for the tools that will help her grow into all she can be."

- Julie Foge, Parent of Eliza


Come to the next FPWR Family Conference to be inspired and motivated, to find hope, to meet people, to learn about research—whatever the reason may be you are there!