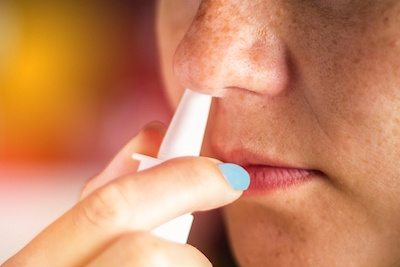 A Phase 2 Study of intranasal oxytocin (IN-OXT) is now recruiting patients for an 8-week double blind study to evaluate the safety and efficacy in pediatric patients with Prader-Willi syndrome. Data from the study will add to the current knowledge that intranasal oxytocin is an effective treatment for hyperphagia as well as other symptoms of PWS.
The study will measure the effect of IN-OXT's on eating behaviors, repetitive behaviors, weight and body composition, quality of life and salivary OXT and hormone levels. The study, taking place at Montefiore Medical Center, Bronx, NY, is now enrolling 50 patients ages 5–17 years old.
Lead investigator, Dr. Eric Hollander, received about $1.5 million through the Orphan Products Clinical Trials Grants Program in order to conduct this trial.
"Given the often small number of patients facing certain rare diseases, there can be limited resources devoted to researching new drugs," said FDA Commissioner Scott Gottlieb, M.D. "The FDA has been committed to investing in trials of potentially life-changing treatments for patients with rare diseases, especially in situations where commercial incentives may not be enough to foster the collection of quality data that can ultimately support efficient development and FDA-approval of treatments"
Additional information on this study is available at clinicaltrials.gov
For updated information on PWS clinical trial opportunities and to sign up for a monthly PWS Clinical Trial Alert, visit our PWS Clinical Trials page.